FIFA World Cup Qualifiers - Israel vs. Portugal - 22/03/2013 - Odds and Preview
Israel are hosts to Portugal in the 5th round of 2014 FIFA World Cup qualifiers in Group F on March 22nd, 2013 at Ramat Gan Winter Stadium.
Israel are in 2nd place behind Russia with 7 points while Portugal are in 3rd place with also 7 points.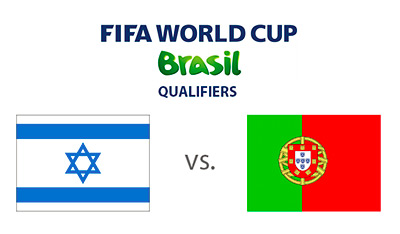 Israel 6/1
Draw 11/4
Portugal 8/15
Portugal are the favourites. The odds above mean that a $100 wager on Israel could bring in a total of $700 ($600 profit) while the same wager on Portugal could return $153 ($53 profit).
So far in the competition Israel tied Azerbaijan 1-1, lost to Russia 0-4 and beat Luxembourg twice 0-6 and 3-0. Portugal beat Luxembourg 1-2 and Azerbaijan 3-0 and then lost to Russia 1-0 and tied Northern Ireland 1-1.
The odds of Cristiano Ronaldo scoring a goal in this match are 8/13 which means that a $100 bet could bring in $161 ($61 profit). Eliran Atar, the Israeli forward, has the highest odds for scoring on the other side. A $100 bet on Atar scoring could bring in $500 ($400 in profit).