The 2014 International Champions Cup Teams and Dates Announced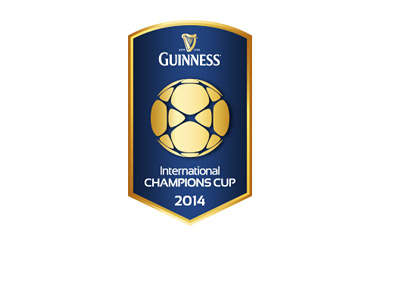 The International Champions Cup 2014 will take place between July 26th and August 4th of this year and it will feature Real Madrid, Manchester United, AC Milan, Manchester City, Liverpool, Inter, AS Roma and Olympiacos.
The ICC takes place couple of weeks after the final match of the World Cup is played and it will serve as a friendly, pre-season warm up for the participating teams.
The games will be played in Charlotte, Philadelphia, Washington D.C., Dallas, Phoenix, Chicago, Pittsburgh, Denver, New York, Miami and one other city, which will be announced at a later date.
The teams will be divided in two groups of four and will play at least three matches in the tournament. The winners of each group will meet in the final, which will be held at the Sun Life Stadium in Miami on August 4th, 2014.
--
The ICC is a pretty sweet way to ease into the new football season.
Real Madrid won the tournament last year by beating Chelsea 3-1 in the final.
--
There is an interesting note on the Manchester United website in regards to the ICC.
'*Please note: teams required to qualify for 2014/15 European competition based on 2013/14 domestic league finishing position may be subject to change.'
This basically means that the Red Devils may need to pull out of the tournament if they have to participate in the UEFA Champions League / Europa League qualification play-offs, which at this point in time seems like a definite possibility.