Video Replays Coming to a Football Match Near You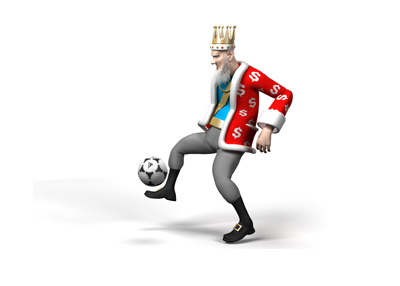 FIFA are deep in the testing phase of using video replays in football matches. The organization is aiming to use the technology for the first time in a major tournament at the 2018 World Cup in Russia.
The technology was first tested in a significant match a couple of months ago in a friendly between Italy and France. The very first time video replays were responsible for changing an on-field decision by a referee was during a Dutch Cup knockout game featuring Ajax and Willem II in September of this year.
The way video technology works in its current form is that there are two video assistant referees who closely look at game-changing situations such as goals, penalties, red cards and cases of mistaken identity. They communicate the findings to the main referee on the pitch, who then makes the final decision. The regular fouls and stoppages are not subject to video replay.
--
In another season or two we will be seeing video replays in all the big European leagues. Up to this point the technology has been tested in the American MLS, German Bundesliga, Australian A-League as well as some competitions in Brazil, Portugal and Holland.
The company doing all the high tech video replay work for FIFA is called Hawk-Eye Innovations. You can visit their website by
clicking here.
Live testing of video replays will be conducted next this coming December at the FIFA Club World Cup in Japan. Full testing and approval of the technology is expected to be completed in 2018, before the World Cup in Russia.
--
The game of football sure is changing. How do you feel about goal-line technology and now the introduction of video replays in the game?