Gareth Bale to Real Madrid Transfer Odds Offered at 1/40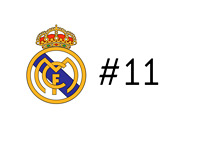 It is all pointing to Gareth Bale being transferred to Real Madrid in the next few days.
Tottenham Hotspur, Gareth's present club, have already spent a chunk of the funds that they are counting on from the sale of their star player. The Spurs have invested £60 million on new signings this summer and they continue to be linked with high profile players in the transfer market.
Gareth Bale has not played a single game for the Spurs for a very long time, with the club citing a foot injury.
It has been reported that Tottenham technical directory, Franco Baldini, has been in Madrid for the last few days, negotiating the trade.
Real Madrid website already featured Gareth Bale's #11 jersey in their fan shop. The shirt was offered for a little while and then the site was shut down for maintenance (I believe the same thing happened last year during the Luka Modric transfer saga).
And most importantly of all, the odds of Gareth Bale transferring to Real Madrid are now offered at 1/40 (Bet $100 to profit $2.50) at the online bookies. We all know that in these kind of situations, the odds usually tell the truth.
It is very possible that Real Madrid may unveil Gareth Bale as their new player as early as Friday.
It would be very interesting to find out the details once the numbers are published.
Will there be any other players involved in the deal?
Looking forward to finding out more.
We will keep you posted!