Game Preview: France vs. Ukraine - World Cup Qualifications Playoff - 2nd Leg - 19/11/2013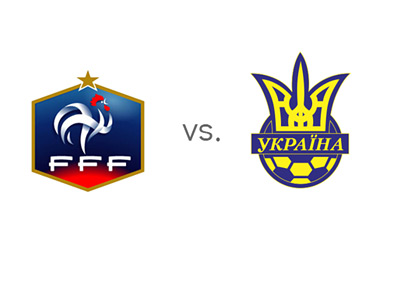 France will battle Ukraine in the second leg of the World Cup qualifications playoff on Tuesday, November 19th, 2013 at Stade de France in Saint-Denis.
This is a huge game for the 1998 World Cup champions, France, who are going into this match with a 2-0 deficit from the first leg. France will need to score goals without conceding. They are talented, their roster is one the best on paper and they are pressed against the ropes. How will Ribery, Benzema, Verane & Co respond, is the million dollar question.
Ukraine have a huge score from the first match. They played well, but so did France. Will they play defensively or will they gamble and try to score? One goal is probably enough to see them through. The Ukrainian team does not have many known stars, but they sure are playing well. Ukraine have not conceded a goal in their last six World Cup qualifying matches.
Let's take a look at the latest odds:
Match Betting:
France: 2/5
Draw: 17/5
Ukraine: 7/1
To Qualify Odds:
France: 9/5
Ukraine: 4/9
This is still a close one according to the odds. France are the big favourites to win on Tuesday and Ukraine are the favourites to advance.
A 100 € bet on France to win on Tuesday could return 40 € in profit.
A 100 € bet on France to advance could return 180 € in profit.
A 100 € bet on Ukraine to win on Tuesday could return 700 € inprofit.
A 100 € bet on Ukraine to advance could return 44 € in profit.
The most likely scorelines are 1-0 and 2-0 victories for the hosts, both valued at 9/2.
Karim Benzema is the favourite to score at 13/10, Loic Remy is at 6/4, Olivier Giroud is at 13/8 and the 2013 Ballon d'Or candidate, Franck Ribery, is valued at 15/8.
The FC Dnipro Dnipropetrovsk striker, Yevhen Seleznyov, is the favourite to score for Ukraine at 9/2, while Roman Zozulya, who was the best player on the pitch on Friday, is valued at 5/1.
This could be a very entertaining game. France will probably go all out from the start.
What do you have in this one?