FIFA Puskas Award for Best Goal of the Year in 2014 - Betting Odds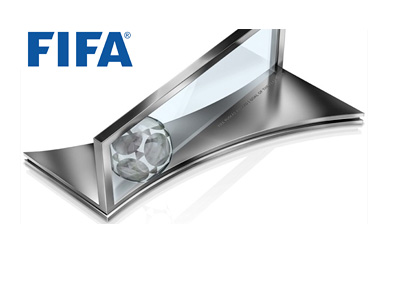 FIFA announced earlier today the top ten goals of 2014, which will be considered for the annual Puskas Award.
Now it is up to the fans to vote for their favourite goal. This can be done on FIFA.com and Francefootball.fr websites.
The shortlist of three top goals will be announced on December 1st, 2014, after which the fans will be able to vote again.
The Puskas Award for the goal of the year will be awarded at the Ballon d'Or ceremony on January 12th, 2015.
Here are the Top 10 candidates for the goal of the year and the current betting odds for winning the 2014 Puskas Award:
James Rodriguez vs. Uruguay: 2/1
Tim Cahill vs. Netherlands: 7/2
Diego Costa vs. Getafe: 7/1
Pajtim Kasami vs. Crystal Palace: 8/1
Robin van Persie vs. Spain: 9/1
Zlatan Ibrahimovic vs. Bastia: 9/1
Stephanie Roche vs. Wexford: 12/1
Marco Fabian vs. Puebla: 16/1
Camilo Sanvezzo vs. Portland: 20/1
Hisato Sato vs. Kawasaki: 25/1
--
Here are our Top 3 goals from the list above:
James Rodriguez - Colombia vs. Uruguay - 2014 FIFA World Cup
Robin van Persie - Holland vs. Spain - 2014 FIFA World Cup
Pajtim Kasami - Fulham vs. Crystal Palace - Barclays Premier League
--
You can view the rest of the goals, as well as cast your vote
here
.
--
What do you think? James Rodriguez got this one wrapped? What a nice goal that was. And what an occasion too.
Pretty funny that Zlatan made the Top 10 again after winning last year with that outrageous bicycle kick goal vs. England.
--
The goals scored between October 3rd, 2013 and September 26th, 2014 were considered for the award.