The FIFA Club World Cup 2013 - Tournament Odds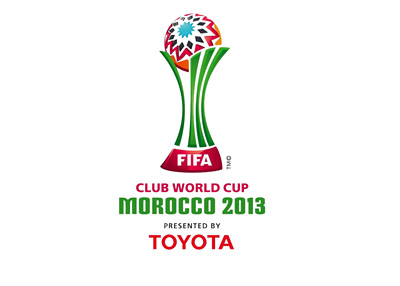 The FIFA Club World Cup 2013 will take place between the 11th and 21st of December, 2013 in Morocco. This is the 10th edition of the FIFA Club World Cup and the participants are the winners of six continental confederations as well as the host country league winner.
The participating teams, ranked by winning odds, are:
Bayern Munich (Germany): 1.25
Atletico Minero (Brazil): 7
Monterrey (Mexico): 15
Guangzhou Evergrande (China): 30
Al-Ahly Cairo: 41
Raja Casablanca (Morocco): 61
Auckland City FC (New Zealand): 151
It comes as no surprise to see Bayern Munich at the top of the list. The German side are in great shape and are demolishing everything in sight.
The tournament is structured in a way so Atletico Minero and Bayern Munich wait in the semi-finals, while the other teams play one or two qualification matches to try and earn their spot. Most probably, the final will be a contest between the UEFA Champions League winners, Bayern Munich, and the CONMEBOL winners, Atletico Minero.
It would be awesome to see Ronaldinho, the 2005 Ballon d'Or winner, play against the likes of Schweinsteiger, Ribery and Robben.
The final game will take place on December 21st, 2013 in Marrakesh, with the kick-off at 19:30.
Looking forward to this!