Fernando Torres Heading to AC Milan on a Two Year Loan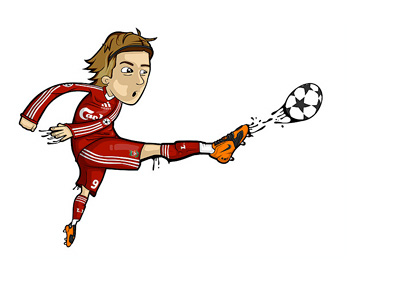 Fernando Torres, one of the best players of his generation, is moving to AC Milan on a two year loan, after fairly unsuccessful three and a half seasons at Chelsea FC.
Torres (30) now has a huge chance to revive his career in Italy. The 'El Nino' as they call him in Spain, used to be unstoppable in his Atletico Madrid and Liverpool FC days.
With the Spanish national team golden generation, Torres won the World Cup and two Euro Cups.
At Chelsea, it never really happened for him. Actually, it happened once. When it mattered the most. Torres scored the winning goal vs. Barcelona in the semi-finals of the 2011/12 UEFA Champions League. With that goal alone, Torres made good on his deal with Chelsea.
Check out the game clip collage below...
--
Awesome signing by AC Milan.
--
Illustration:
Raymond Loumeau