Real Madrid, Barcelona Nailed for Illegal Tax Breaks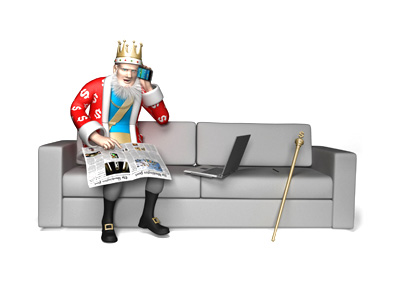 The European Union's antitrust regulatory body has announced that seven Spanish clubs, including Real Madrid and Barcelona, will have to return millions of euros to the Spanish government after benefiting from various tax breaks over the years.
The regulatory is saying the clubs have had an unfair advantage over competition by receiving millions of euros in illegal tax breaks, property deals and bank guarantees by the Spanish government.
Real Madrid, Barcelona, Athletic Bilbao and Osasuna will have to pay in the area of €5m each for enjoying a preferential corporate tax rate (5 percentage points lower than competition) for over 20 years. The clubs were treated as nonprofit organizations by the Spanish government.
Real Madrid will have to return €18.4m to the city of Madrid for benefiting in an overvalued land swap.
Valencia will have to pay €20.4m, Elche €3.7m and Hercules €6.1m to the government of Valencia for receiving bank and loan guarantees with favourable terms.
--
These are sizable amounts. It will be interesting to find out how much time the clubs are given to pay.
Will this impact Real Madrid's summer transfer plans? Probably not.