Borussia Dortmund vs. Bayern Munich - DFL-Supercup - 27/07/2013 - Odds and Game Preview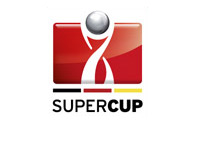 Last year's UEFA Champions League finalists, Borussia Dortmund and Bayern Munich, are meeting again in the DFL (Deutsche Fußball Liga) - Supercup. The two teams will be playing against each other on July 27th, 2013, at the Signal Iduna Park in Dortmund.
The DFL-Supercup is a match between the German league winners and the DFL-Pokal winners. Since Bayern won both the league and the cup last year, Borussia, the runners-up in the league, were chosen as Bayern's oponent.
The bitter rivals, Bayern and Borussia, have been dominating German football over the last few years. The two teams met in the Supercup final last year, where Bayern took a victory with a score of 2-1.
Lets take a look at the odds for the upcoming match in Dortmund:
Borussia: 29/10
Draw: 11/4
Bayern: 5/6
Bayern are the favourites to win. A $100 bet on Bayern to beat the hosts returns $83 in profit, while the same bet on Borussia returns $290 in profit.
Bayern are in good form under new coach Pep Guardiola. Most recently, on July 24th, they beat Barcelona 2-0 in a friendly game in Munich.
It is reported that Mario Gotze will miss the upcoming match in Dortmund to avoid potential abuse by the home fans. Mario Gotze is a product of the Dortmund's youth academy and his transfer to Bayern Munich at the end of last season was a hard pill to swallow for the Westfalen fans.
Bayern Munich and Borussia Dortmund are two of the strongest teams in today's football.
This should be a nice match to watch!