FIFA World Cup Qualifiers - Denmark vs. Bulgaria - Odds and Preview - March 26, 2013
Denmark are hosts to Bulgaria on March 26, 2013 in Group B of the FIFA World Cup qualifiers. Both Denmark and Bulgaria are fighting for the second spot in the group as Italy have a hold on the top position with 10 points after four games played.
Denmark are coming off a 0-3 away victory vs. Czech Republic while Bulgaria beat Malta 6-0 on Friday at home. After 5 games Bulgaria have 9 points while Denmark, who have played a game less so far, have 5 points.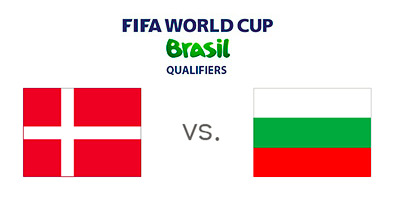 Denmark 8/13
Draw 13/5
Bulgaria 5/1
This means that a $100 bet on Denmark returns $161 while the same bet on Bulgaria returns $600.
Bulgaria and Denmark already met in Group B in Sofia in October of 2012 and the score in that match was 1-1. Bulgaria also tied Italy 2-2, beat Armenia 1-0 and tied Czech Republic 0-0 while Denmark tied Czech Republic 0-0 at home, and lost to Italy 3-1.
Denmark won big vs. Czech Republic on Friday and are hoping to continue playing in that fashion on Tuesday vs. Bulgaria. They need to win this match in order to have a chance of going to Brazil. On the other hand, a win for Bulgaria would most likely put them out of reach of Denmark and nearly secure a spot in the play-offs.
To remind everyone, the first spot in the group qualifies directly to the World Cup 2014 in Brazil while the second place teams have to continue fighting to qualify in the play-offs.
Denmark are 25th in the latest FIFA rankings while Bulgaria are in 46th place.
This should be a good match!