Chelsea and Nike Sign 15-Year Kit Deal worth in Area of £900m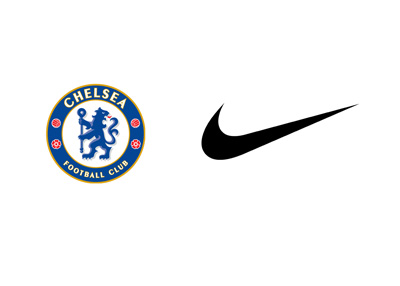 After paying £40m to exit out of a kit deal with Adidas six years early , Chelsea have announced the signing of a new deal with the American company Nike, estimated to be worth £60m a season for the next 15 years.
The deal takes effect at the start of the 2017/18 season.
The transaction has been branded by Chelsea as the largest commercial deal in the club's history.
At the moment, Manchester United are the only club in the English Premier League with a larger kit deal.
Here are some of the top kit deals in England at the start of 2016/17 season:
1. Man United - Adidas - £75m/year
2. Chelsea - Nike - £60m
3. Arsenal - Puma - £30m
4. Chelsea - adidas - £30m
5. Liverpool - New Balance - £25m
6. Manchester City - Nike - £12m
7. Tottenham - Under Armour - £10m
8. Everton - Umbro - £6m
--
The club with the largest kit deal in Europe is Real Madrid, who this year signed a 10-year deal with Adidas, worth in the area of £106m per season.
--
This Chelsea-Nike agreement sure dwarfs the previous deal the club had with Adidas, which was worth around £30m per season. This will perhaps continue to be a great deal for Chelsea for years to come. The year 2032, when the new contract with Nike finally expires, is a long ways away though. Considering the astronomical figures that we have been witnessing being thrown around in the world of football in recent years, is this a good long-term deal for Chelsea?
Or, is this a great long-term marketing investment for Nike?
Maybe it is a great deal for both parties involved.
As it always is the case, the time will tell.