Chelsea FC and Adidas Break Shirt Deal Early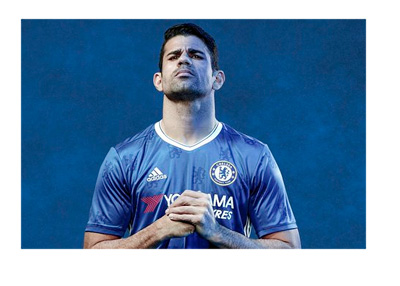 The sports equipment manufacturers Adidas and Chelsea Football Club have decided to break off their kit partnership in June of 2017, after the 11th year of working together. The deal was supposed to last additional six years, but it will now end after the next league season by mutual consent.
At one point in time the £30m / year deal between Chelsea and Adidas was the biggest around. Since then, that number has been dwarfed by the deal Adidas made with Manchester United, worth £75m per season, and even more so by the deal Adidas made with Real Madrid, worth £100m per season.
The relationship between Adidas and Chelsea began in 2006. While wearing the famous three stripes, the team from Stamford Bridge has won the following trophies: UEFA Champions League, UEFA Europa League, two English Premier Leagues, four FA Cups and two League Cups. Chelsea have had a poor, title defending, 2015/16 season and are currently in 9th place with one round of games left to be played.
The severance that Chelsea will have to pay to Adidas for bowing out of the contract early was agreed in the amount of £40m.
--
The business of football is getting more outrageous in terms of money involved with every passing year. The numbers being thrown around, be it for player transfers or for marketing / advertising deals, are just staggering.
There are several companies that could afford to pay Chelsea £50m per year for a new kit deal, which is, reportedly, the figure the club is asking for. The usual suspects are Nike, Puma and Under Armour, but it could very well be an Asian company too. The Japanese firm Uniqlo is one of the names in the mix as they would complement the £40m per year shirt sponsorship deal Chelsea has with Yokohama Tires. Another option is Li Ning, a company from China, where football is experiencing a huge boom.
--
Adidas will continue to sponsor Chelsea in 2016/17 and a few days ago they have revealed the team's kit for the new season.
Over the last couple of years Adidas have taken over Manchester United and Juventus kit deals from their biggest competitor, Nike. They have also extended their contract with Bayern Munich, a team in which they are very much invested in on the corporate level.
--
It will be interesting to see what brand Chelsea decide to work with in place of Adidas, and for what price.