UEFA Champions League - Top Goalscorer Odds - Update - November 27th, 2013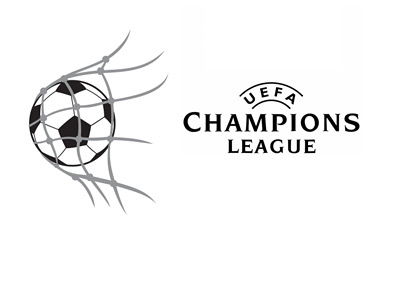 After five rounds of games played in the UEFA Champions League group stage, there has been a few changes on the list of Top Goalscorer Odds for the 2013/14 season.
Cristiano Ronaldo, Lionel Messi, Robin van Persie, Franck Ribery, Karim Benzema, Mario Mandzukic and Diego Costa were all on the top 10 list after matchday four, but were not featured for their respective clubs in the last round of games.
On matchday five, Zlatan Ibrahimovic, Sergio Aguero and Alvaro Negredo scored one goal each, while Arturo Vidal, the Chilean international, scored three for Juventus and is now among the top 10 players most likely to win the UCL top goalscorer title, according to the odds.
Here is the most recent list, updated on November 27th, 2013. The number in brackets is the current goal tally for each player.
1. Cristiano Ronaldo (8) - 8/13
2. Zlatan Ibrahimovic (8) - 3/1
3. Lionel Messi (6) - 9/2
4. Sergio Aguero (6) - 8/1
5. Robert Lewandowski (3) - 20/1
6. Arturo Vidal - (5) - 33/1
6. Edinson Cavani (3) - 33/1
8. Diego Costa (3) - 40/1
8. Alvaro Negredo (5) - 40/1
10. Franck Ribery (3) - 50/1
10. Mario Mandzukic (2) - 50/1
10. Arjen Robben (3) - 50/1
Cristiano Ronaldo is still the big favourite to win. He is followed by Zlatan Ibrahimovic, whose odds have increased since last time. Both players have scored eight goals so far in the competition. Lionel Messi, who was a close second after matchday four, has slipped due to a long term injury. Sergio Aguero is keeping pace and is still in fourth. Robert Lewandowski, who has scored three goals so far, is still relatively high on the list at fifth. Arturo Vidal is the new face.
All the players featured on the list above, excluding Robert Lewandowski and Arturo Vidal, play for teams that have already qualified for the knockout rounds of the competition. Borussia Dortmund and Juventus still have some work to do.
We will update the list again after matchday six.