UEFA Champions League Preview - Wednesday, 11/12/2013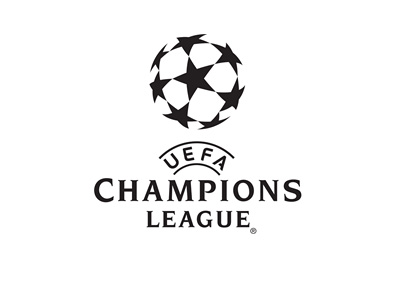 Matchday 6 of the UEFA Champions League group stage continues on Wednesday, December 11th, 2013. The eight games played on this date will decide the final standings in groups E, F, G and H.
Top two teams from each group will advance to the knockout stages of the competition, third place teams will be transferred to the UEFA Europa League round of 32 and the fourth place finishers will say their goodbyes to the European competitions for the season.
Let's take a look at the upcoming matchups.
Group E
Chelsea vs. Steaua
Jose Mourinho's side have already qualified for the round of 16 of the Champions League, but will need to beat Steaua in order to secure first place in the group. Chelsea already beat Steaua in Bucharest on Matchday 2 with the score of 0-4.
Schalke vs. Basel
Basel have eight points and Schalke have seven points with one game to go. Basel need a win or a draw to progress to the round of 16. Schalke already beat Basel away with the score of 0-1 and they will have to do it again in order to advance. One of these two teams is continuing on in the UCL, while the other team is moving on to the Europa League.
Group F
Marseille vs. Dortmund
Marseille have zero points from five matches and are already out. Borussia could qualify to the round of 16 with a win on Wednesday. The score in Dortmund on Matchday 2 was 3-0.
Napoli vs. Arsenal
If Napoli can manage to beat Arsenal by 3-0 or more, they will secure passage to the knockout rounds. On the other hand, if Arsenal win, draw or lose by less than 3-0, they will be the ones advancing. If there is a draw and Borussia lose in Marseille, then both of these clubs would advance.
Group G
Austria Wien vs. Zenit
Austria Wien will finish in fourth regardless of the outcome. Zenit would secure second place in the group with a win. The score in the first match in St Petersburg was 0-0.
Atletico vs. Porto
Atletico have already secured first place in the group and may opt to play subs on Wednesday. Porto could finish second if they win in Madrid and if Zenit fails to beat Austria.
Milan vs. Ajax
Huge game for both teams. Whoever wins will advance to the round of 16. In case of a draw, Milan will be the ones going through. The score in Amsterdam was 1-1.
Barcelona vs. Celtic
Barcelona are already through, but will need a draw or a win to finish first in the group. Celtic are going to finish last regardless of the outcome.
Take your pick guys. AC Milan vs. Ajax could be a good one.
Enjoy the games!