Summer Transfer Season 2013 - The Biggest Signings up to July 12th, 2013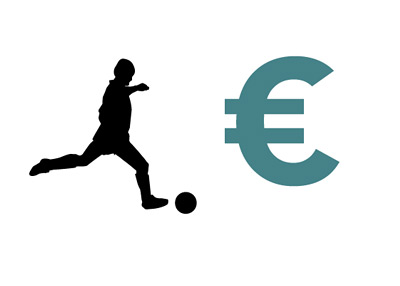 Note: latest update - July 17th
The transfer season in Europe has been officially open for 12 days and there have already been several high profile player signings by the continent's most elite football clubs. Here we take a look at the biggest moves up to date ranked by player popularity and of course the transfer price.
Edison Cavani - Napoli to PSG - €64m
Radamel Falcao - Atletico Madrid to AS Monaco - €60m
Neymar - Santos FC to Barcelona - €57m
James Rodriguez - FC Porto to AS Monaco - €45m
Fernandinho - Shakhtar to Manchester City - €40m
Mario Gotze - Borussia to FC Bayern Munich - €37m
Isco - Malaga to Real Madrid - €30m
Carlos Tevez - Manchester City to Juventus - €9m
Joao Moutinho - FC Porto to AS Monaco - €25m
Thiago Alcantra - Barcelona to Bayern - €20m
Paulinho - Corinthians to Tottenham Spurs - - €19.7m
David Villa - Barcelona to Atletico Madrid - €5.1m
Mario Gomez - Bayern Munich to Fiorentina - €15.5m
Andre Schurrle - Bay. Leverkusen to Chelsea - €22m
Note: Players signed after July 12th, 2013 are highlighted in green.
AS Monaco have been the biggest spenders so far this summer with the purchases of Falcao, Rodriguez, Moutinho etc. We are still waiting for the big moves from the richest European clubs such as Real Madrid, Manchester United, Paris Saint-Germain, Chelsea and Manchester City.
There is a lot more players on the move this summer and a lot more action coming up in the 2013 summer transfer season.
We will keep you posted of the biggest signings between now and September 2nd when the transfer window officially closes.