Big 8 Days for Real Madrid are Coming Up - Time to Save the Season or?
Real Madrid and their coach Jose Mourinho have two very important weeks ahead of them. This is the 'make it or break it' time for the 2012/13 season.
Real Madrid are slumping in the Spanish La Liga. They are in 3rd place after 24 matches, 16 points behind Barcelona and 4 points behind Atletico Madrid. In the Copa del Rey they are in the semi-finals facing Barcelona, and in the UEFA Champions League round of 16 they are up against Manchester United.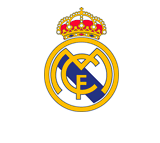 In the next two weeks everything comes together, or untangles for the the Spanish giant.
To start things off, on February 26th, Real Madrid are traveling to Camp Nou to play Barcelona in the 2nd leg of the Copa del Rey semi-final. In the first match the result was 1-1. A few days later, on March 2nd, Real Madrid are facing Barcelona again in the league at Estadio Santiago Bernabeu, and then three days later on March 5th, Real Madrid are traveling to Old Trafford to face Manchester United in the 2nd leg of the UEFA Champions League round of 16. The score in the 1st match in Madrid was 1-1.
Big eight days for Real Madrid.
In a lot of ways the entire season depends on these eight days. Jose Mourinho's job most likely does. A win vs. Barcelona at Camp Nou in the cup would help save face for Real domestically as they would have beaten their arch rivals who have left them so far in the dust in the league. It would also give them a chance to win a trophy this season. The upcoming game vs. Barcelona in the league is a pride match where Real again are under pressure to win. The biggest challenge comes last. Real Madrid have to beat Manchester United at Old Trafford in the UEFA Champions League in order to advance to the quarter-finals and keep the dream alive of winning the big prize.
Every Real Madrid fan is slowly starting to lose sleep in anticipation of these three matches. Can Real Madrid do it? Can they beat Barcelona at Camp Nou and Man Utd at Old Trafford? Will they bring out their best team in their league encounter vs. Barcelona?
The season is saved if they can advance in the cup and the Champions League, if not, heads will fly.