Big Three Weeks for Chelsea FC - 7 Games in 21 Days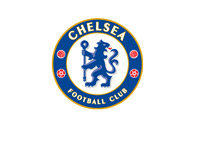 Jose Mourinho and Chelsea FC have an action packed three weeks with seven games to play from October 19th until November 9th, 2013. During this time Chelsea will play Schalke 04 twice in the UEFA Champions League, as well as Manchester City in the English Premier League and Arsenal in the Capital One Cup.
On the home front, Chelsea need every point they can get to stay in the race for the EPL title. The story is the same In the UCL, Chelsea need to perform as they have already dropped 3 points to FC Basel at home.
It will be interesting to see if any of the Chelsea strikers will turn it on during this time. Fernando Torres is showed signs of awakening vs. Tottenham couple of weeks ago, while Samuel Eto is still looking to score his first goal for his new club. Maybe Andre Schurrle, who scored four goals for Germany during the international break, is the answer?
Let's see how Chelsea perform during the next three weeks.
Chelsea vs. Man City - Oct 27th, 2013
Arsenal vs. Chelsea - Oct 29th, 2013
Oh yesss!