This Week's Big Games - Saturday, August 23rd until Friday, August 29th, 2014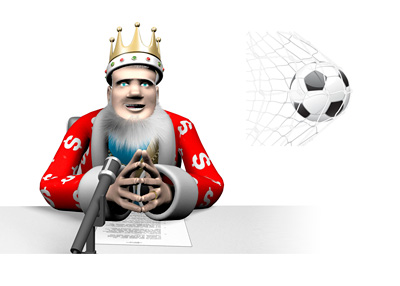 Another football week is upon us.
Over the next few days, we have action in the second round of the English Premier League and the first round of the Spanish La Liga.
Mid week, we have the UEFA Champions League and UEFA Europa League qualifiers.
Here is a list of games to keep an eye on this week:
Saturday, Aug 23rd, 2014
Everton vs. Arsenal -
EPL
Borussia Dortmund vs. Bayer Leverkusen -
Bundesliga
Sevilla vs. Valencia -
La Liga
Sunday, Aug 24th, 2014
Sunderland vs. Manchester United - EPL
Barcelona vs. Elche - La Liga
Ajax vs. PSV - Eredivisie
Monday, Aug 25th, 2014
Manchester City vs. Liverpool - EPL
Real Madrid vs. Cordoba - La Liga
Rayo Vallecano vs. Atletico Madrid - La Liga
Tuesday, Aug 26th, 2014
Zenit vs. Standard Liege -
UCL-Q
FC Porto vs. Lille - UCL-Q
Celtic vs. Maribor - UCL-Q
...
Wednesday, Aug 27th, 2014
Arsenal vs. Besiktas - UCL-Q
Bayer Leverkusen vs. Copenhagen - UCL-Q
Athletic Bilbao vs. Napoli - UCL-Q
--
Thursday, Aug 28th, 2014
UEFA Europa League Qualifications
--
Enjoy the weekend everyone!
--
You can see the full list of
upcoming football games here
.