Betting Odds for Jurgen Klopp's Next Managerial Job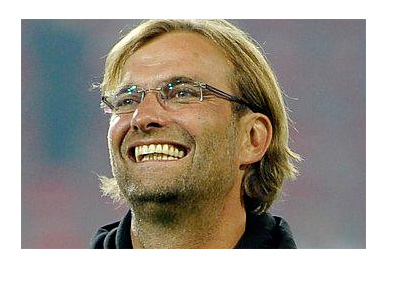 As you probably already know, Jurgen Klopp has announced that he will be leaving his post at Borussia Dortmund at the end of the season. This may be bad news for German club football and BVB fans, but it sure is good news for rest of Europe, with many clubs waiting in line to employ the charismatic manager.
Here are the current betting odds for Jurgen Klopp's next destination:
Manchester City: 5/4
Real Madrid: 11/2
PSG: 7/1
Arsenal: 8/1
Napoli: 11/1
Barcelona: 14/1
Juventus: 14/1
Liverpool: 16/1
Tottenham: 16/1
Manchester United: 16/1
Bayern Munich: 20/1
Chelsea: 20/1
--
As bizarre as it would be if Bayern Munich replaced Guardiola with Klopp after bringing Borussia to it's knees by hiring their star players Mario Gotze and Robert Lewandowski, this isn't likely to happen. Klopp probably also isn't going to Chelsea, Barcelona, Juventus or Manchester United either, as the managers of those four teams are doing just fine.
The reasonable options for Jurgen Klopp at the moment seem to be Manchester City and Napoli, with both teams potentially looking to 'unload' their present coaching staff. Real Madrid and PSG are an option as well. Los Blancos have not won the Spanish league since 2011/12 and PSG keep failing to go far enough in the Champions League.
The team that could suit Jurgen Klopp the best, with no offense to the club's current manager Brendan Rodgers, is Liverpool FC. Imagine the possibilities if one of the most passionate football crowds welcomed arguably the most passionate manager in the game.
It will be interesting to see how things play out on the Klopp front.