Bayern Munich Financials in the 2011/12 Season - Matchday, Commercial and Broadcast Revenues
Bayern Munich are the 4th wealthiest football club in the world behind Real Madrid, Barcelona and Manchester United according to the report called 'Football Money League' published by the accounting firm Deloitte.
The report takes into account matchday, commercial and broadcast revenue and does not include player transfer fees.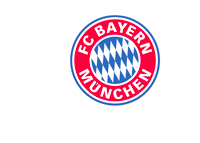 Bayern Munich total revenues in the 2011/12 season were €368.4m which is a €47m (15%) increase compared to the year before. Matchday revenue was €85.4m, Broadcasting revenue €81.4m and commercial revenue €201.6m.
2011/12 season for Bayern Munich can be labeled as a 'so near yet so far' season. Bayern came 2nd in the German Bundesliga, they were the runners up in the domestic cup and they lost to Chelsea in the finals of the UEFA Champions League via penalties. Bayern earned no trophies, but they nearly maximized their broadcasting and matchday revenues, especially considering that they were the hosts for the 2012 Champions League final.
Bayern hosted 25 home matches in the 2011/12 season at the Allanz Arena with capacity attendance for majority of matches.
Bayern's commercial revenue at €201.6m. is the highest compared to any other football club in the world. The amount is largely due to their long-standing relationship with equipment supplier Adidas with who they extended their contract with for additional eight years. The club is also benefiting from the strong German corporate market and relationships with Samsung and Pauliner (local brewer). In addition, Bayern extended their €30m per season deal with a long term shirt sponsor Deutche Telekom.
Things are lookin good for Bayern at the moment. They are in the 1st place in the German Bundesliga half way through the season, they are in the quarter-finals of the German cup (DFB Pokal) and they are in the round of 16 in the UEFA Champions League. Bayern also signed the world's most sought-after football coach Pep Guardiola for next season in place of Jupp Heynckes who is going into retirement.
Source:
Deloite Football Money League 2013