AS Monaco are Back in French Ligue 1 and Have Already Signed Three Big Stars for the 2013/14 Season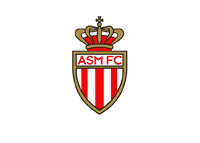 After spending two years in French Ligue 2, AS Monaco, the seven time Ligue 1 champions, are back in the first division.
To say that Monaco are back would be a little bit of an understatement. With the new owner, highly ambitious Russian mogul Dmitry Rybolovlev, Monaco promises to compete for the very top of French club football once again.
Over the last couple of days, AS Monaco announced a purchase of the FC Porto duo Joao Moutinho and James Rodriguez. Their old teammate Radamel Falcao, one of the most sought after players this transfer season, is also set to join from Atletico Madrid. The total amount spent on these three players is estimated to be in the area of $170,000,000.
It is very likely that beefing up of the current Monaco squad will not stop there. These three high profile players will attract others and the word at the club is that they are expecting several more players of similar calibre to join.
This is big news for French and European football alike. Who else will we see joining this exciting project? How long will it take for AS Monaco to start competing with the likes of PSG?
This is lining up to be a very interesting transfer season.