Arsenal FC are on a Five Match Winning Streak and look Promising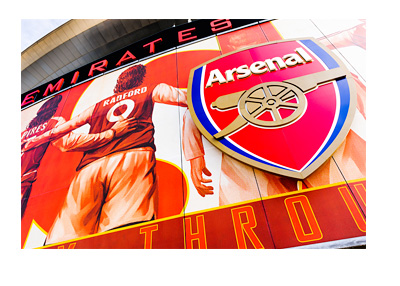 One certainly can't fault Arsene Wenger for believing that his club have chance to challenge for the Barclays Premier League crown. Sunday's 5-0 thrashing of Aston Villa heralds a run of 5 wins. After beginning the New Year badly, losing 0-2 to Southampton in an EPL encounter, the Gunners have recovered big time. They have found the back of the net as many as 15 times in those 5 wins and have been scored against only twice.
The key moment in this winning spell was the 2-0 humbling of champions Manchester City at their own backyard, the Etihad. The 4-1-4-1 rendered a defensive formation so effective that even with only 35% possession the Gunners came out on top. Even during counter-attacks Arsenal were not caught short with too many men committed to the front. 23-year old Francis Coquelin was a real revelation and with a slightly frontal position in the back four, he was instrumental in breaking up numerous City attacks.
One can safely assume that Arsenal are on the mend. Mesut Ozil, the record £42 million signing for the Gunners, whose season began horribly looked to be back in his elements against Villa on Sunday. Apart for scoring a goal in the match he combined beautifully with Santi Cazorla in the midfield.
Alexis Sanchez, Olivier Giroud, Santiago Cazorla and Danny Welbeck with a combined tally of 40 goals are the Gunners' fitting answer to Chelsea's Costa-Fabregas-Hazard trio.
Even the £11.3 million transfer from Villareal, 24-old Brazilian Gabriel Paulista has made a tremendous impact in the Arsenal back-line. His focused and plain vanilla defending prompted Wenger to claim that he was a better in that role than compatriot David Luiz.
With the likes of Yaya Sanogo, Lukas Podolski and Joel Campbell as offensive back-ups (all three are away on loans at the moment) what more teeth can a attack ask for.
After Southampton's shock 0-1 home defeat to Swansea City, Arsenal are locked on 42 points with the St.Mary's stadium club, but a place behind in the 5th spot currently owing to a minor goal difference. The Gunners are now 11 points behind Premier League leaders Chelsea and have 15 games and 45 points to play with.
With the North London derby against Tottenham on Saturday, 7 February, Arsenal fans have reason to believe that their club will break into the top 4 of the EPL soon. The upcoming Round of 16 UEFA Champions Cup clash with Monaco, a fortnight from now, also holds a lot of promise in store for Gunner fans.
Nice work, Arsenal!
--
Results of last 5 matches featuring the club
Arsenal 5, Aston Villa 0 [EPL]
Arsenal 3, Brighton 2 [FA Cup]
Arsenal 2, Manchester City 0 [EPL]
Arsenal 3, Stoke City 0 [EPL]
Arsenal 2, Hull City 0 [FA Cup]