Angel Di Maria Bound for Man United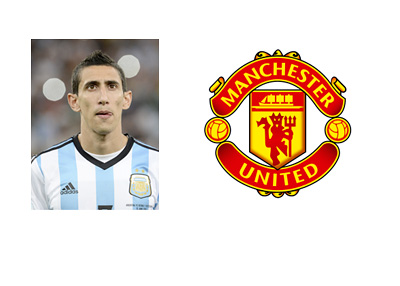 The Argentinian international, Angel Di Maria, is set to complete a transfer from Real Madrid to Manchester United for a reported fee of £60m.
With seven days left in the transfer market, this is the third biggest signing of the summer, behind Luis Suarez's move from Liverpool to Barcelona and James Rodriguez's move from AS Monaco to Real Madrid.
Considering that Di Maria will not be playing Champions League football with Man Utd this year, it is reported that the club offered the twenty six year old a salary in excess of £200,000 / week to compensate.
If the reported fee of £60m is correct, this will be the English Premier League's record signing. The highest fee paid up to this point was £50m, by Chelsea in 2011, to bring in Fernando Torres from Atletico Madrid.
This is a big loss for Real Madrid and a huge gain for Manchester United.
--
To view the list of
this summer's top transfers - click here
.