New Season Start Dates - European Big Five Football Leagues - 2015/16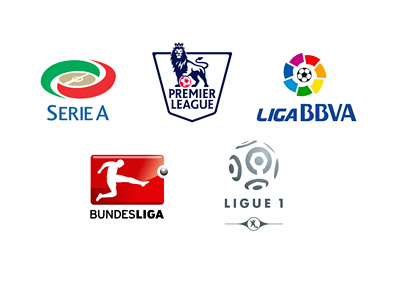 Because of the Euro 2016 tournament, which runs from June 10th until July 10th next summer, the football leagues across the old continent will start and finish a bit earlier than usual this season.
Here are the start and end dates for the Europe's
Big Five
:
English Premier League
August 8 - May 7
Spanish La Liga
August 15 - May 15
Italian Serie A
Aug 23 - May 15
German Bundesliga
Aug 14 - May 14
French Ligue 1
August 7 - May 14
--
Looks like the new season officially starts on Friday, August 7th, when PSG face Lille in French Ligue 1.
While we are at it, the favourites to win in 2015/16 are the usual suspects (same teams that won last season): Chelsea (6/4), Barcelona (8/11), Juventus (4/7), Bayern Munich (1/10) and Paris Saint-Germain (1/7).
Juventus have now won the last four Scudettos, while Bayern and PSG have won the last three respective domestic titles.
It will be interesting to see if there are any surprises this season!