Multiple Occasions Where Fighters Have Fought Four Times, Though Not All in UFC
Published on July 11th, 2021 2:41 pm EST
Written By:
Dave Manuel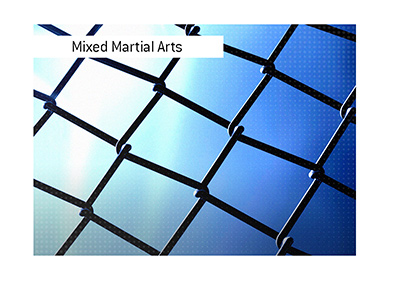 In the main event of UFC 264, Conor McGregor suffered a broken leg against Dustin Poirier.
Though McGregor was losing the fight up until that point, UFC President Dana White said that the two fighters would likely square off again in the future once Conor McGregor is healthy once again.
-
This leads to the next question - have two fighters ever squared off four times in the UFC?
There have been multiple occasions when two fighters have fought four times in different promotions - Quinton "Rampage" Jackson vs Wanderlei Silva stands out as an obvious one, as the two fighters squared off four times in PRIDE, UFC and Bellator.
Andrei Arlovski and Tim Sylvia came close as well, as they fought four times, though only three of them were in the UFC.
They would first fight at UFC 51 in February of 2005, with Arlovski scoring a quick heel hook victory. This fight was for the UFC Heavyweight title, and Sylvia would leave the promotion after the fight.
Sylvia would return to the UFC and fight for the title once again at UFC 59, where he would score a first round KO victory over Arlovski to win the title.
Arlovski would get an immediate rematch at UFC 61, where he would lose yet again, this time via unanimous decision. The third fight between Sylvia and Arlovski is regarded as being one of the worst Heavyweight title fights of all time.
The two men would then fight for a fourth and final time in 2012, though it took place in ONE FC, and not the UFC.
-
There have been some fantastic trilogy fights in the UFC's history - Edgar vs Maynard, GSP vs Hughes and Liddell vs Couture are just a few that stand out.
There has never been, however, an occasion where two fighters have fought FOUR times in the UFC, though McGregor vs Poirier may end up changing that.