USA Favourites To Win, Serbia Considered Best Hope of Derailing Them
Published on September 2nd, 2019 2:28 am EST
Written By:
Dave Manuel
Click Here To Bet on FIBA World Cup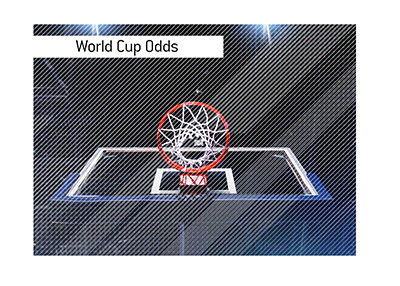 Despite the fact that many of the USA's top players will not be participating in the 2019 FIBA World Cup, the country is still favoured to win by a country mile.
The United States had a deep, deep poll of players to choose from, though many decided against playing in the World Cup, citing the need for rest or due to an injury. Kevin Durant, Steph Curry and LeBron James were just some of the candidates for the American team that decided against playing.
Despite that, the United States team is still stacked with solid players, including the likes of Donovan Mitchell, Jayson Tatum and Kemba Walker. Certainly not a "Dream Team", but absolutely good enough to win the tournament. The team will also be coached by Gregg Popovich, so there will be absolutely no worries about the level of coaching.
The biggest challenge for the Americans is seen as coming from Serbia, which has a couple of NBA players on their squad, as well as numerous players that are playing in high-level European leagues.
After Serbia, there is seen as a big fall-off until we get to the likes of Greece, Spain and France.
-
Here is a full list of the current FIBA World Cup 2019 betting odds, courtesy of Bet365:
Source: Bet365
Time Stamp:
September 2nd, 2019 2:25 am EST
Odds Subject to Change
USA, 1.55
Serbia, 4.20
Greece, 11.00
Spain, 15.00
France, 23.00
Australia, 34.00
Lithuania, 41.00
Argentina, 76.00
Canada, 101.00
Italy, 101.00
Germany, 151.00
Turkey, 151.00
Brazil, 151.00
Nigeria, 191.00
Russia, 201.00
China, 251.00
Montenegro, 251.00
Puerto Rico, 301.00
Poland, 301.00
New Zealand, 301.00
Czech Republic, 401.00
Dominican Republic, 501.00
Iran, 901.00
Tunisia, 1001.00
Japan, 1001.00
Venezuela, 1001.00
South Korea, 1501.00
Jordan, 1501.00
Philippines, 2001.00
Angola, 2001.00
Senegal, 2001.00
Ivory Coast, 2001.00
-
Can the United States win, or will somebody surprise them?