Ryan Bader Favoured To Win Heavyweight Grand Prix and Title
Published on January 26th, 2019 4:09 pm EST
Written By:
Dave Manuel
Click Here to Bet on Fedor vs Bader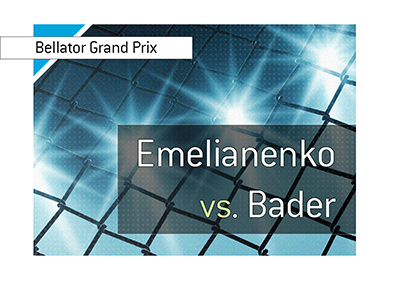 The Bellator Heavyweight World Grand Prix tournament is down to just two men - Fedor Emelianenko and Ryan Bader. The winner of tonight's fight will walk away with the vacant Bellator Heavyweight title, which was vacated by Vitaly Minakov in 2016.
Eight men - Quinton "Rampage" Jackson, Chael Sonnen, Fedor Emelianenko, Frank Mir, Ryan Bader, King Mo, Matt Mitrione and Roy "Big Country" Nelson - started the Bellator Heavyweight Grand Prix. Fedor scored wins over Frank Mir and Chael Sonnen, while Ryan Bader defeated Matt Mitrione and King Mo to advance to the finals.
Fedor has put in some light work to advance to the finals, as he was able to score first round knockouts over Mir and Sonnen. Bader, after knocking out King Mo in his first tournament fight, defeated Mitrione via decision to advance to the finals.
-
In his prime, Fedor would have certainly been the favourite to win this fight. Fedor, however, is nearing retirement, while Bader is still in his prime. For that reason, Bader is the favourite to win this fight, though Fedor certainly has a chance, mainly thanks to his power and grappling.
Let's take a look at the odds for this fight, courtesy of Bet365:
Source: Bet365
Time Stamp:
January 26th, 2019 4:00 pm EST
Odds Subject to Change
Fedor Emelianenko, +200
Ryan Bader, -250
Total Rounds
Over 1.5, +125
Under 1.5, -175
-
The general feeling is that Fedor's best path to victory is catching Bader with something early in the fight.
Bader, on the other hand, will be looking to put Fedor on the mat early and often. Fedor is a great grappler, though five rounds with Ryan Bader on top of him is surely going to slow him down.
-
This could easily be Fedor's last ever professional fight, so make sure that you tune in to watch.