Fedor Favourite To Get To Finals of Heavyweight Tournament
Published on October 13th, 2018 2:15 am EST
Written By:
Dave Manuel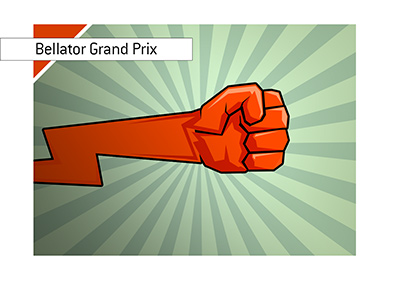 The semi-finals of the Bellator Heavyweight Grand Prix tournament will conclude on Saturday night with a battle between Fedor Emelianenko and Chael Sonnen. The winner of the fight will move on to face Ryan Bader in the finals, who utterly dominated Matt Mitrione en route to an unanimous decision victory.
Both Sonnen and Emelianenko are undersized Heavyweights, and both are getting on in years. That being said, Fedor still clearly has knockout power (as evidenced by his recent fight against Frank Mir), and I think that this is going to give Sonnen big problems on Saturday night.
Sonnen's advantage has always been in his wrestling, but Fedor is one of the most talented grapplers in all of MMA. In short, Sonnen will almost certainly not be able to beat Fedor on the ground, which means that he'll have to beat the "Last Emperor" on the feet, and that doesn't seem likely. Chael has never been known for his knockout power - not at Middleweight, not at Light Heavyweight and especially not at Heavyweight. The idea of Chael putting Fedor down with a punch seems far-fetched at best.
In short, the betting money is on Fedor knocking out Sonnen with one of his right hands from Hell.
Here are the current betting odds for this fight, courtesy of a major offshore sports book:
Fedor Emelianenko, -260
Chael Sonnen, +200
Will the Fight Go the Distance?
Yes, +180
No, -260
Method of Victory
Fedor Wins Inside Distance, -165
Chael Wins Inside Distance, +500
Fedor Wins By Decision, +450
Sonnen Wins By Decision, +350
Draw, +8000
-
To be honest, this is the type of fight that makes Bellator tough to take seriously and uniquely fascinating at the same time.
I mean, Fedor is going to be fighting someone who spent the majority of his career at Middleweight, though there is definitely a circus type quality to this fight.