EURO 2012 Qualifiers - Matchups and Picks - October 7th 2011
Published on October 7th, 2011
Click Here to Qualify for a £200 Bonus at Bet365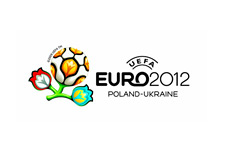 Huge day for betting fans with the EURO 2012 Championships qualifiers on menu tonight with 20 matches scheduled tonight. Let's take a look at some of them.
Finland vs. Sweden
Finland hosts Sweden in a must win match for the away team. Sweden won the first encounter by 5-0 and with their must-win situation tonight expect the Swedes to win tonight again as they travel to Helsinki to face an opponent that has not beaten them in their last ten encounters with only two draws along the way. Ibrahimovic and Bajrami will be leading the away team which should qualify with a win tonight.
Bookies are offering a 1.60 odd on Sweden win which is a realistic bet for tonight considering the importance of the match for the Swedes while the Finnish side has nothing to play for but pride.
King's pick:
Sweden Wins – 1.60
Armenia vs. Macedonia
In a very messy group B, a very hot Armenia hosts Macedonia tonight in a must win match for the Armenians as they look for their first major tournament appearance. Armenia destroyed Slovakia by 4-0 away in the last round of the qualifiers and is clear favorite to win tonight as they host Macedonia, with all to play for. Macedonians have long ended their hopes of qualifying with a poor play in group B, where they only managed two wins and one draw along the way.
The win on Armenians pays 1.70 and looks like one of the more attractive odds of the night. This is how we will play it and suggest you do the same.
King's pick:
Armenia wins – 1.70
Slovakia vs. Russia
A huge match tonight in group B as Slovakia hosts Russia in what could be a decider for the Russians on their quest to qualify for the EURO 2012. Russia has a two point advantage over second place Republic Ireland and three points advantage over Slovakia and Armenia who have three points less than the group leader. With Russia hosting Andorra in the last round, a win tonight would basically guarantee a EURO 2012 for them.
In their previous match Russia was defeated at home by Slovakia 1-0 in what was a surprise at the time. Slovakia lately has been in poor form having even lost to Luxemburg in a friendly and has only won two of their last five in a group losing 4-0 at home to Armenia in the last round.
Russia is a slight favorite tonight, despite playing away and bookies feel the same as they are favoring Russia at 2.45 versus 2.80 for Slovakia win. We call Russia to win tonight and secure the EURO 2012, they are the better team.
King's pick:
Russia Wins – 2.45
Romania vs. Belarus
In a must win match for Romania to have any chance for the EURO 2012 play-off spot, they host Belarus tonight at home. Belarus are out of any contention and will look to play for the pride only tonight as they visit Romania which has been tough at home and will play with determination tonight as they trail second place Bosnia by 4 points with two games remaining.
Bookies are offering 1.60 win on Romania and the way things look right now, that will probably be the case tonight. We pick Romania to win.
King's pick:
Romania wins – 1.60
Serbia vs. Italy
This will be an interesting match as Serbia hosts Italy in another must win match for the hosts tonight. Italy has already qualified for EURO 2012 while Serbia will qualify for play-offs with a win at home tonight. Italy has some injuries to its squad tonight and will field somewhat weakened squad, which should be a nice opportunity for Serbia to capitalize with a win and a place in the play-offs.
There are some really nice odds on this match with 2.20 for a Serbian win which we expect will take place in Belgrade tonight.
King's pick:
Serbia wins – 2.20
Cyprus vs. Denmark
This is another must win match, however this time for the away side as Danes come to Cyprus where they will try to take all three points in a very tight group H with the two leading spots still up for grabs.
Danes are favorites to win at 1.60 and playing against rock-bottom Cyprus this bet should be a no brainer.
King's pick:
Denmark wins – 1.60