Bundesliga Football Matchups and Free Picks for the Evening of September 16th
Published on September 16th, 2011
Click Here to Qualify for a £200 Bonus at Bet365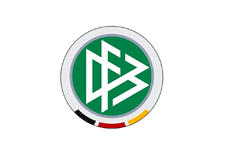 Today we look with the lone match in the Bundesliga and several matches in its second league.
Freiburg vs. Stuttgart
Many will disagree with us on this pick because many are looking for Stuttgart to beat Freiburg in their home stadium, while we believe differently. We understand that Freiburg got destroyed by Bayern 7-0 last weekend, but Bayern does that to a team or two in Bundesliga every year. Freiburg has been in a slump, winning only one of their last four, but the one win they got was a convincing 3-0 dumping of Wolfsburg. Cisse is hot having scored four times already and Freiburg is waiting for Reisinger to finally come through and start scoring.
Stuttgart looks better on paper, but they have not been playing well away from home while their attackers have yet to hit on all cylinders, with Pogrebnyak still looking for his first. They play open style of football, which should play into the hands of Freiburg tonight. Both teams should score in this match but still, look for Freiburg to take all three points tonight.
King's pick:
Freiburg to win – 3,35
Both teams to score – 1,50
Following are our picks for the 2. Bundesliga matches tonight:
Frankfurt vs. Hansa Rostock
Frankfurt is a better team playing at home, so expect a straight forward win tonight for them. They are undefeated in their last five, while Rostock has also been a tough opponent losing only once in their last five while drawing the other four. Frankfurt is aiming for a return to Bundesliga and has a team for it, so don't expect them to slip-up tonight.
King's pick:
Frankfurt wins – 1,40
Away team doesn't score – 1,95
Erzgebirge Aue vs. Fortuna Dusseldorf
We predict a draw in this match without a clear pick winner. Fortuna has been mainly drawing its games away, while Aue is going through a slump is rather focused on defending its goal rather than attacking the opponents.
King's pick:
Draw – 3,41
One or both teams do not score – 1,90
Ingolstadt vs. Dynamo Dresden
Here is another possible draw and that is how we would play it. Both teams play well at home, not so much away. They are equally matched, although Ingolstadt's defense has been a suspect one all this season. Play a draw, but also look for away the away to score.
King's pick
Draw – 3,53