Carling Cup Matches for the Evening of September 20th
Published on September 20th, 2011
Click Here to Qualify for a £200 Bonus at Bet365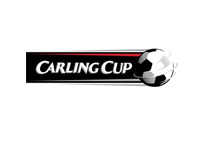 Today we preview some of the picks available in the third round of the Carling Cup play.
Stoke v. Tottenham
Probable lineups
Stoke: Sorensen, Shotton, Shawcross, Upson, Wilson, Pennant, Palacios, Whelan, Etherington, Jones, Jerome
Probables for Tottenham: Gomes, Corluka, Kaboul, Bassong, Townsend, Giovani, Livermore, Bostock, Falque, Pavlyuchenko, Kane
Both teams are coming out for this encounter with slightly altered squads, however that seems to be the case more for Tottenham than Stoke. Both teams are playing in the European competitions and while some players are injured a number of them are simply tired and will be given a rest tonight. Looking at the line-up, Tottenham will field more of a second team, with absences of Kranjcar, Modric, Adebayor and Defoe in the starting line-up, while Stoke will not start Crouch in the attack tonight opting for Jones and Jerome combination in the attack. Palacios, who played at Tottenham should get a chance to start in his first game for the Stoke.
Stoke has really struggled with scoring this year having scored only one goal or less in nine of their ten matches played, only thumping Swiss side Thun 4-1 in the Europa League qualifiers. They have lost a last match at Sunderland by 4-0 and it wasn't pretty. They will be looking to regroup quickly for tonight's match.
Tottenham has played well of late, beating Liverpool 4-0 last weekend, an important confidence booster after two hard losses against the two Manchester teams, United and City. The changes coach Redknapp has made to the team will make it a somewhat less of a threat but still they will be a formidable opponent to the Stoke team.
Bookies are split on this one as well and perhaps rightly so giving around 2,50 on each team to win and 3,65 for a draw. Looking at the bats so far, many bettors are predicting Tottenham to win. Draw is more popular than a Stoke win. We would consider that Tottenham winning is probably the stronger bet, but playing low goals here might also be the right decision. This will be a hard fought game with a number of replacements coming in to show their skill. 1-1 or 0-1 the final score.
King's pick:
Tottenham wins – 2,50
Less than three goals – 1,80
Exact score - 0-1 at 8,50: 1-1 at 6,25
Leeds United v. Manchester United
Probable lineups
Leeds United: Lonergan,Connolly, O'Dea, Lees, White, Snodgrass, Howson, Clayton, Nunez, McCormack, Becchio
Manchester United: Lindegaard, Vermijl, Jones, Evans, Fabio, Valencia, Carrick, Gibson, Giggs, Berbatov, Owen
A classic in the making as two old foes meet in tonight for the 107th time. Leeds fans still remember playing at the highest level with the likes of their tonight's opponents until their relegation and subsequent financial demise in the early 2000s.
Leeds are in a good run of form having won three of their last four, while United have just beaten Chelsea to solidify their first position in the premiership.
Leeds bring out their top players for the match including the attackers McCormack and Bechio, while Fergusson will counter with Owen and Berbatov, the two who have not played much but will be well rested for tonight's clash.
Overall looking at the squads, Manchester United is favorite to win and bookies are paying 1,57 for them to win. Solid bet! We would put our money on Berbatov scoring, he could be easily joined by Giggs who will captain this mixed-up United Squad. Leeds will play hard, no doubt about that, so expect something like a 1-2 game, perhaps 1-3. Leeds are not there yet to compete with Manchester United, but their squad looks quite nice none the less.
King's pick:
Manchester United wins – 1,57
Both teams score – 1,60
Arsenal v. Shrewsbury Town
Probable lineups:
Arsenal: Mannone, Jenkinson, Djourou, Miquel, Gibbs, Frimpong, Ozyakup, Coquelin, Oxlade-Chamberlain, Chamakh, Miyaichi
Shrewsbury: Smith, Grandison, Hazell, Cansdell-Sherriff, Jacobson Ainsworth, Wroe, McAllister, Wright
Collins, Morgan
So this a tricky one tonight guys and it has upset written all over it. Shrewsbury has been excellent against bigger teams so far, beating Derby County and premiership side Swansea City in their last round by a score of 3-1. One of the biggest games in their club's recent history and the visiting fans will come to the Emirates in huge numbers to support their side.
Wenger will field a young side which has not seen much action, but he has done that for years and successfully so. His youngsters have always been a revelation so let's be on a lookout for a new youngster to come out flying tonight in front of the home crowd. Dutch youngster of Turkish descent Ozyakup might just be the freshness that Arsenal needs. Look for him to have a nice game tonight. He is only 18 and Wenger has nothing but words of praise for the young Dutchman.
Shrewsbury has been playing well in the League Two, winning four of their last five and will not come with their heads down to the Emirates. They actually believe that they can upset the Gunners in the Emirates stadium.
Bookies offer a 1.30 odd on Arsenal an all being said avoid playing this one, but rather play that Arsenal will win by one goal. 2-1 for the Arsenal the final, in what will probably be a last minute nail bitter for the Arsenal fans. Play both teams score a goal.
King's pick:
Both teams to score – 2,00
Arsenal v. Shrewsbury (Handicap 0-1) – Play draw 4.00 odd
Aston Villa v. Bolton
In the Premiership match-up tonight in the Carling Cup, Aston Villa hosts Bolton and if the late form is any indicator this is the match that greatly favors Aston Villa. Bolton has lost four straight in the Premiership while Aston Villa has drawn last three.
Attacker Bent, defender Warnock and skipper Petrov are all out with injuries sustained last week. Agbonlahore and Heskey are expected to start. Bolton gets midfielder Stuart Bolton back which is huge for them, as he has been missing since March and is a key component of the Bolton midfield.
We give advantage to Aston Villa as do the bookies, who are favoring them with the 1.85 odd. Bolton win pays 4.85, but is just as equally unlikely to happen. Pick Aston Villa to win this game by one.
King's Pick:
Aston Villa wins – 1.85