Cardiff, Huddersfield Lead List of Teams To Be Sent Down at End of Season
Published on July 25th, 2018 4:47 pm EST
Written By:
Dave Manuel
Click Here To Bet on EPL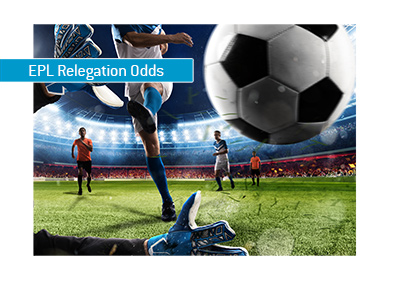 People mainly focus on the top of the English Premier League and which team might win the title, though there is always an incredible battle at the bottom of the league as well to avoid relegation. The stakes are immensely high, as teams that remain in the English Premier League get to continue to collect massive cheques from TV deals, increased revenues at the gate and more merchandise sales. The difference between playing in the EPL and relegations is tens of millions of pounds per season.
The list of teams that reasonably face relegation this season is quite long. In reality, there are like 10-12 teams that you could reasonably point to for possible relegation at the end of the season.
That list is headed by Cardiff, which is currently 1.72 to be relegated by the end of the year. Cardiff is the only club that is better than even money to be relegated at the end of the year.
The two teams next on the list are: Huddersfield at 2.2 and Fulham at 2.87. Remember - three teams will be relegated at the end of the season, while three teams will move up to replace them.
Here is a list of the teams that could potentially face relegation at the end of the season, courtesy of Bet365:
Source: Bet365
Time Stamp:
July 25th, 2018
Odds Subject to Change
Cardiff, 1.72
Huddersfield, 2.2
Fulham, 2.87
Brighton, 3.0
Watford, 3.0
Burnley, 5.0
Bournemouth, 5.5
Crystal Palace, 6.5
Newcastle, 7.0
Southampton, 8.0
Wolves, 8.0
West Ham, 7.0
Leicester, 15.0
After that, you get into the teams that likely have an extremely small chance of facing relegation, such as Everton (34.0) and Arsenal (1001.0).
If you want to get really crazy, you can wager on teams like Manchester United (1501.00) and Man City (4001.0) to be relegated as well.
-
We are just a few weeks from the start of the English Premier League season!