Draftkings To Become "Authorized Gaming Operator" Under Terms of New Deal
Published on July 27th, 2019 1:21 pm EST
Written By:
Dave Manuel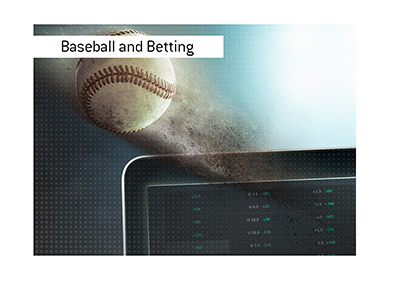 Earlier this week, Draftkings and Major League Baseball expanded their partnership, with Draftkings officially becoming an "authorized gaming operator" under the terms of the partnership.
What does this mean exactly?
Two things - Draftkings will now be able to access Major League Baseball's real-time data feed, which means that the betting company will be able to greatly expand their live and in-play betting offerings for Major League Baseball.
In addition, Draftkings will now be able to use MLB marks and logos in their offering, which will add to the credibility of their site.
-
We've seen deals similar to this one in other major sports leagues, with the NBA and NHL leading the charge.
These deals are a direct result of the Supreme Court striking down the laws on sports betting in the United States, which means that states now have the right to determine whether or not they want to allow sports betting in their state.
Many states, eager for the new revenue stream, have either started allowing sports betting or have plans to do so in the near future.
There are some (namely Sheldon Adelson) who want to put the genie back into the bottle and ban sports betting at the federal level once again (except, of course, in Nevada), though that is less likely by the day.
With companies like Major League Baseball and Fox Sports throwing their hats into the sports betting ring, the industry now has powerful allies that have sunk actual money into expanding their sports betting footprint in the country, so there is little chance that they would allow any sort of federal legislation that bans sports betting.
-
You can expect many other similar deals between Major League Baseball and sports book operators in the near future.
Source: Draftkings.com -
DraftKings Expands Partnership With Major League Baseball to Become Authorized Gaming Operator