Site Continues To Hold $1 Million First Place Prize
Published on January 9th, 2020 1:46 pm EST
Written By:
Dave Manuel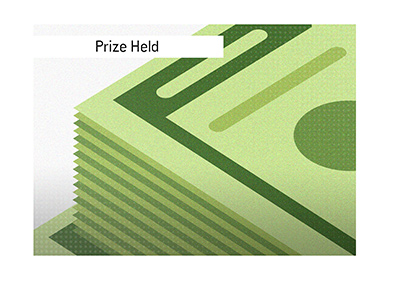 Earlier this week, somebody won the $20 buy-in "Fantasy Football Millionaire" on DraftKings.
Not a bad deal at all - this happens each and every week of the NFL season.
Well, it turns out that the tournament was won by Bachelor star Jade Roper Tolbert, and she publicized this win via her Twitter account.
Still not a big deal, right?
Well, Tolbert and her husband both entered the contest, and Jade Roper Tolbert ended up winning.
Here is where everything went sideways for Tolbert and her husband.
It turns out that both Jade Roper Tolbert and her husband, Tanner, entered the contest 150 times, which is the maximum allowable by the site.
There is still nothing wrong with this story.
However, Jade made a flippant comment about favouring DK Metcalf (who had a massive game) this week, while her husband didn't like him as much.
There is where people started to smell a rat, as Jade's husband, in fact, had a ton of Metcalf on his team.
When people started examining the line-ups of both Jade and her husband, they noticed what appeared to be clear-cut collusion.
Tanner was targeting 3 QBs on his team, while Jade was targeting a completely different set of quarterbacks on her team.
DraftKings, according to their site's Terms and Conditions, doesn't allow for collusion between two players. Based on the evidence, DraftKings thought enough of the circumstances to put a freeze on Jade's payout while they investigated.
Some people allege that Jade and Tanner clearly colluded and won $1 million as a result.
Other people say that this likely happens every single week on DraftKings, and the former Bachelor star just happened to get caught cause of her Tweet.
These people argue that there shouldn't be selective enforcement, and that Jade and her husband should get paid the $1 million.
-
The second place finisher in the tournament has hired a lawyer, as they presumably want the Tolbert's to be disqualified so that they can receive the first place prize of $1 million. The difference between first and second place is a staggering amount of money - $900,000 - so there is plenty on the line.
-
What will DraftKings decide to do? Will they disqualify Jade and take away her payout? What happens to the industry going forward if they do decide to pay out the former Bachelor star? Would people take this as a free invitation to collude?