Could Donald Trump Run For President Again?
Published on January 16th, 2021 3:42 pm EST
Written By:
Dave Manuel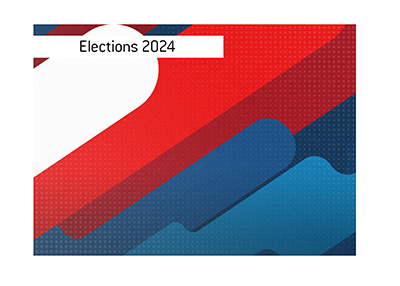 Donald Trump is scheduled to leave the White House in just a few days, though don't expect him to stay off of your TVs for very long.
According to multiple reports, Trump is planning on running for the White House again in 2024.
This is reflected in the current betting odds to win the Republican nomination in 2024, as Trump and Mike Pence are listed at co-favorites at +400.
Trump and Pence have had a falling out over recent weeks, as Pence elected not to try and overturn the election results at the request of his boss. This led to the January 6th "Insurrection" at the Capitol, where enraged Trump supporters apparently attempted to hunt down the Vice President as retribution. This creates the possibility that Trump and Pence, who is seen as a very solid candidate to run in 2024, could be squaring off against each other for the nomination in 2024.
Trump's ability to run again in 2024 will be decided by a Senate trial, which will likely take place in early 2021. Trump was impeached for the second time in 2020, and if enough Republicans elect to vote with the Democrats, Trump could be disqualified from running again in 2024. Chances are, however, that the move to disqualify Trump from running again will fall short of the needed votes in the Senate.
Nikki Haley is considered a strong favorite to win the nomination in 2024 as well, as she is currently listed at +500.
-
Here are the current betting odds to win the Republican nomination in 2024 as of this moment, courtesy of a major offshore sportsbook:
Donald Trump, +400
Mike Pence, +400
Nikki Haley, +500
John Kasich, +800
Josh Hawley, +1000
Ted Cruz, +1200
-
Hawley and Cruz made big waves follow their support of Donald Trump's push to overturn the elections. While both men are reviled by the left, they both gained many Donald Trump supporters as a result of their stance.
-
Things can change dramatically over the next four years, so putting money on any of these names right now seems to be a sucker's bet. Will Trump be able to run in 2024? Will he want to?