Trump Currently 6/4 To Win Re-Election in 2020
Published on January 20th, 2017 1:53 am EST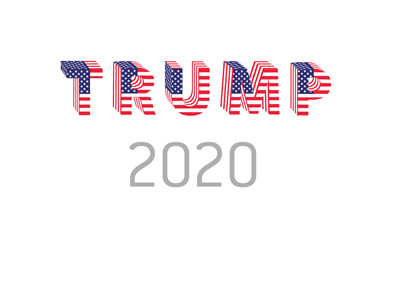 Earlier today, Donald Trump was sworn in as the 45th President of the United States, capping an incredible two-year run that saw him move from laughing stock to leader of the free world.
There are many people who believe that there is absolutely no way that Trump will win re-election in 2020, though he has a history of defying the odds. Any number of things could happen over the next four years that could make or break President Trump, though one thing is for sure - you can never count him out.
Sitting Presidents enjoy something over the competition that is called the "incumbent's advantage". When undecided voters arrive at the polling booth, there is a tendency for them to vote for the person who is already in power. The devil you know, they say, is better than the devil you don't. For this reason, Donald Trump is currently the clear favourite to win in 2020.
Here are the betting odds as of this moment:
Odds to Win Election in 2020
Donald Trump, 6/4
Mike Pence, 9/1
Elizabeth Warren, 9/1
Michelle Obama, 10/1
Cory Booker, 20/1
Hillary Clinton, 28/1
Paul Ryan, 25/1
Amy Klobuchar, 33/1
Bernie Sanders, 40/1
Andrew Cuomo, 25/1
Sherrod Brown, 40/1
Joe Biden, 40/1
Julian Castro, 33/1
Kamala Harris, 40/1
Michael Bloomberg, 33/1
Marco Rubio, 33/1
Kirsten Gillibrand, 50/1
Tim Kaine, 33/1
Trey Gowdy, 66/1
Bill de Blasio, 66/1
Mitt Romney, 66/1
Rand Paul, 80/1
-
As you can see, bookmakers believe that there is a decent chance of Donald Trump not running for re-election, as Mike Pence is currently 9/1 to win the election in 2020.
At this early stage, Elizabeth Warren seems like one of the likeliest opponents for Trump in 2020. Names such as Michelle Obama and Hillary Clinton both seem like extreme long shots at this point.