Dennis Rodman Was Unpredictable And a Winner
Published on September 1st, 2023 7:19 pm EST
Written By:
Dave Manuel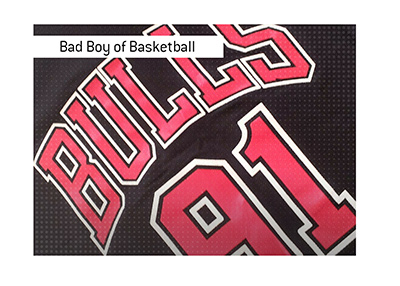 The Chicago Bulls knew what they were getting when they signed Dennis Rodman.
An unpredictable and mercurial player who also happened to be the best rebounder in the league.
When the likes of Phil Jackson and Michael Jordan discussed the possibility of signing Dennis Rodman, they knew that they would have to put up with quite a bit.
They knew that it would be a struggle to reign in the "Bad Boy of basketball".
The risk/reward, however, was definitely skewed more to the reward side, as Rodman was a nightmare to play against, and he would undoubtedly make the Chicago Bulls a better team.
The Bulls would just need to figure out how to manage Rodman.
-
Rodman, who had an unusual friendship with Smashing Pumpkins lead singer Billy Corgan, once took off to Las Vegas during the 1997-98 season.
The Bulls, while concerned, dealt with the situation by giving Rodman some time and space.
Rodman returned to the team, and the Bulls continued to dominate.
The Bulls would return to the Finals that season, where they would square off against the Utah Jazz.
-
After the Bulls destroyed the Jazz 96-54 in Game 3 to take a 2-1 series lead, Rodman decided that he needed a little break.
Rodman, who had debuted in WCW the year prior (WCW was a wrestling promotion that competed with the WWE), was part of an ongoing storyline.
Rodman, who was aligned with Hulk Hogan (who was a "bad guy" at the time), was set to appear on the "Bash at the Beach" card in July.
In order to help build up the storyline, Rodman jetted to Detroit (from Chicago) where he surprisingly turned up on Nitro.
-
In order to appear on Nitro, Rodman had to miss a practice.
A practice that took place during the NBA Finals.
Any other player (aside from possibly Michael Jordan) would not be able to get away with something like that.
This was Dennis Rodman, however, and the Bulls wanted to keep him happy.
At least until the NBA Finals were over, however, and then they'd likely never have to worry about him again, as it was thought that the Bulls dynasty would be coming to an end (which it did).
-
In his return game, Dennis Rodman hauled in 14 rebounds over 29:38 minutes of play.
His appearance on Monday Nitro didn't appear to have slowed him down.
The Bulls would famously go on to win the series in 6 games.
-
Karl Malone would be added to the storyline after the conclusion of the NBA Finals, and Malone would actually appear at the 1998 Bash at the Beach as well.
Rodman, teaming up with Hulk Hogan, would defeat Diamond Dallas Page and Karl Malone in the main event.