Dallas Cowboys Now Live in Infamy Alongside 1991 Bengals and 2003 Raiders
Published on November 2nd, 2020 8:12 am EST
Written By:
Dave Manuel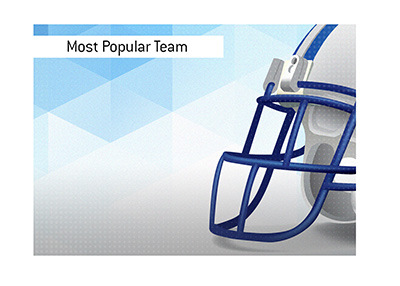 Things are bad for the Dallas Cowboys right now.
Really, really bad.
Dak Prescott is hurt and out for the season. The team's offensive line, which was so good just a few years ago, has been crippled by injuries. This makes life extremely hard for Ezekiel Elliott, who is arguably the team's best player.
In addition to all of that, the Cowboys defence is just not very good this year. Instead of using their first round pick to upgrade their defence, Jerry Jones decided to take Ceedee Lamb, a wide receiver, instead. Wide receiver was certainly not an area that the Cowboys needed to devote immediate attention to, as they already had Amari Cooper as a locked-in top receiver.
In addition, there are reports that the players don't respect the new head coach, Mike McCarthy.
-
The Dallas Cowboys became just the third team in NFL history to start the season 0-8 Against the Spread.
The only two other teams? The 1991 Cincinnati Bengals and the 2003 Oakland Raiders.
This means that if you backed the Cowboys, plus or minus the spread, you would have lost each and every bet.
On Sunday night, the Cowboys were getting +10.5 points. So, if you backed the Cowboys +10.5, you still would have ended up losing your bet, as the team ended up losing by a score of 23-9.
Again - if you backed the Cowboys every week this season, you would have lost every bet.
-
How does this happen?
A couple of reasons.
First, the Dallas Cowboys have been really bad this season, as their record is currently 2-6. Both of their wins were super close as well.
On top of that, the Dallas Cowboys are the most popular team in the NFL, so they attract a tremendous amount of betting volume as well. This probably resulted in the spreads being a bit mispriced, as the sportsbooks need to adjust for all of the money that is coming in on the Cowboys.
-
The Cowboys will look to avoid going 0-9 ATS when they take on the undefeated Pittsburgh Steelers at home on Sunday, November 8th.
-
In case you were curious, the 1991 Bengals finished the season 3-13, while the 2003 Oakland Raiders finished 4-12.