"Cyborg" -320 Favourite To Defeat Holly Holm at UFC 219
Published on November 25th, 2017 7:21 pm EST
Written By:
Dave Manuel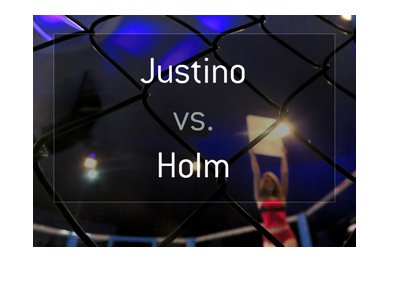 Can Holly Holm shock the world for a second time?
Earlier this month, the UFC and Holly Holm settled their financial issues. The direct result? Holm will be getting a shot at Cristiane "Cyborg" Justino and her Women's Featherweight title in the main event of UFC 219 on December 30th.
The UFC had been scrambling for a main event for this card, which allowed the Holm camp to have a bit of leverage. Things were eventually figured out and the fight was made.
-
"Cyborg" is clearly the favourite heading into UFC 219, though if anybody can shock the world, it is Holly Holm.
After all, Holm single-handedly derailed the Ronda Rousey hype train a few years ago when she knocked out the seemingly unbeatable Rousey in Australia. That result changed Holm's life forever, as well as that of Ronda Rousey, who is likely permanently retired now. Can Holm shock the world again?
"Cyborg" is immensely strong and has tremendous striking, though Holm might have the formula to beat Cyborg. Could a well-placed high kick find its way through Justino's defences? Can Greg Jackson and company find a formula to defeat Cyborg? If anybody can do so, it is Greg Jackson.
-
Here are the odds for the Cyborg/Holm fight:
Cristiane Justino, -320
Holly Holm, +260
Heading into the Ronda Rousey fight, Holly Holm was a +1000 underdog to win, so her odds against "Cyborg" are much narrower, despite the fact that "Cyborg" will be a much tougher opponent than Rousey (though we didn't think that at the time).
I strongly suspect that Holm will be attempting to keep Cyborg at distance using her high kicks, while Cyborg will obviously be relying on her high-volume, high-power striking to try and overwhelm Holm.
This should be a tremendous chess match, and I suspect that the fight will be much closer than what most people think. Greg Jackson and Holly Holm will enter the cage with a great game plan, and it will be interesting to see how Cyborg does if she faces any adversity during the fight.
One thing is for sure - the Women's Featherweight division is finally getting the marquee fight that it so desperately needs.
Odds Source
: William Hill