Where To Bet on the Cricket World Cup
For the fifth time in the history of the event, the 2019 Cricket World Cup will be held in England and Wales.
The event will start on May 30th and run until July 14th, 2019, with the finals taking place at Lord's in London. The tournament will be broadcast on Sky Sports in the United Kingdom, while radio rights are held by BBC.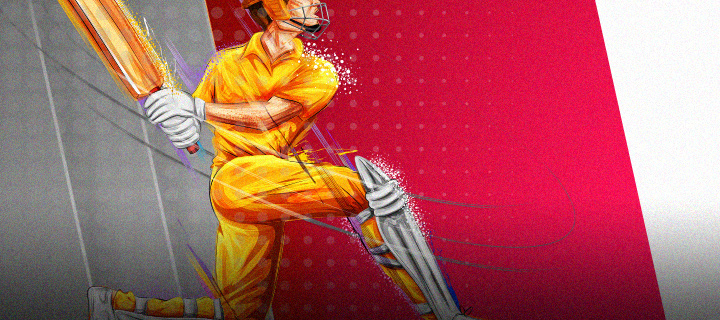 This is a round-robin/knockout tournament, with round robin play running until July 67th and taking place in locations such as Old Trafford, Riverside Ground and Lord's. The two semi-final matches will take place on July 9th (Old Trafford) and July 11th (Edgbaston) respectively.
All ten teams will play each other once during the Group Stage part of the tournament, which means that there will be a total of 45 group stage matches. All ten teams are in the same table, with the top four teams at the end of Group Stage play moving on to the semi-finals.
Here are the ten teams that will be taking part this year:
England
South Africa
India
Australia
New Zealand
Pakistan
Bangladesh
Sri Lanka
Afghanistan
West Indies
-
As the host nation, England has a distinct advantage as they will have the crowds behind them.
India and Australia, however, have very strong teams and will be contenders to win the title.
Let's take a look at the current outright betting odds to win this tournament, courtesy of Bet365:
Source: Bet365
Time Stamp:
April 29th, 2019 9:27 am EST
Odds Subject to Change
England, 3.25
India, 3.75
Australia, 5.00
South Africa, 11.00
New Zealand, 11.00
Pakistan, 15.00
West Indies, 15.00
Sri Lanka, 41.00
Bangladesh, 81.00
Afghanistan, 81.00
England, as you can see, is currently listed at 3.25 to win the
tournament outright
. If you were looking to
bet on England
, simply click the link at the top of this article, as Bet365 is our personal choice to bet the World Cup.
-
The Cricket World Cup is held every four years and is one of the most viewed sporting events in the world.
Australia, which is the reigning and defending champions of the event, also has the most World Cup titles under their belts with a total of five. India and the West Indies have both won the tournament twice, while Pakistan and Sri Lanka have both one a title each.
Australia, India, West Indies, Pakistan, Sri Lanka, England and New Zealand have all made 11 appearances in the cricket World Cup.