UEFA European Championship - Betting Odds, Event Details, History and Records
Date:
2024.06.14 - 2024.07.14
Contest:
SOCCER
Location:
Germany
The UEFA European Championship, commonly known as the Euro, is a football tournament for national teams. With its widespread appeal, the Euro is viewed by many as only second to the
FIFA World Cup
in terms of global popularity.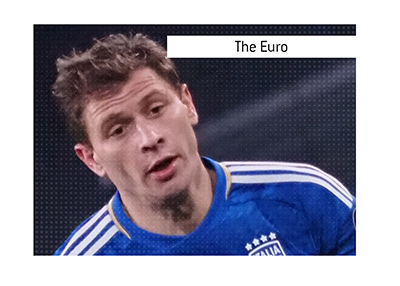 History:
Instituted in 1960, the tournament initially bore the name European Nations' Cup, with only four teams competing. Its format and reputation have significantly evolved, mirroring the growing love for the sport.
Journey to the Finals:
The road to the Euro finals stretches over a span of a couple of years, marked by intense qualifying matches. The finals tournament features 24 top teams, placed into six groups. The two leading teams from each group, as well as four top third-placed teams, continue forward to the knockout stages, culminating in the Euro Cup final.
As the 2024 hosts, Germany has secured an automatic spot in the tournament. The qualification battles for the remaining 23 spots are in full swing, and the anticipation is high.
Football fans should mark their calendars for Saturday, 2 December, when the tournament draw unfolds in Hamburg.
The final is set for Sunday, 14 July 2024, at the Berlin's Olympiastadion.
2020 Winners:
Italy won the Euros last, beating England in the tournament final via penalties.
Euro 2024 Betting Odds:
Among the early favourites to go all the way and win the tournament are the hosts Germany as well as Spain, France and England.
Source: Bet365
Time Stamp:
September 12th, 2023 2:53 pm EST
Odds Subject to Change
France +400
England +450
Germany +700
Spain +800
Portugal +900
Netherlands +1200
Italy +1600
Belgium +1600
Croatia +2500
...
Previous Winners:
Both Germany and Spain boast an impressive track record, each securing the trophy on three occasions. Italy and France won the Euro Cup twice each.
Atmosphere:
The Euro is not only a sporting spectacle but also a cultural phenomenon. The tournament transforms host cities into vibrant cultural hubs, radiating (for the most part) camaraderie and respect. Over the years, the event has been graced by football legends, making it an eagerly awaited fixture on the football calendar.
-
View more
Sporting Contests