Qatar Classic - Betting Odds, Event Details, History and Records
Date:
2024.09 TBA
Contest:
SQUASH
Location:
Khalifa International Tennis and Squash Complex, Doha, Qatar
The Qatar Classic is one of the main professional squash tournaments on the PSA World Tour.
The tournament draws the top squash players from around the world. Over the years, some of the biggest names in squash, including the likes of Mohamed El Shorbagy and
Ali Farag
have competed and won titles here.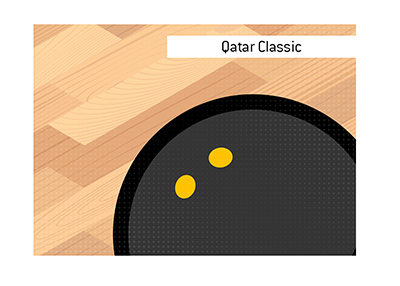 The tournament has been a regular feature on the PSA World Tour since the early 2000s and has since become one of the main events on the tour.
2023 Winner:
Ali Farag secured won the QTerminals Qatar Classic championship for the third time by defeating Diego Elias in the final. It was a battle between the world's number one and number two players. Thet final score was 3-1.
2023 Betting Odds:
The PSA World Tour top ranked players leading up to the event were:
1. Ali Farag
2. Diego Elias
3. Mohamed ElShorbagy
2023 Prize:
Both women and men received $187,500 USD each in prize money this year.
Venue:
The Khalifa International Tennis and Squash Complex, which is a state-of-the-art facility in Doha, has been the usual venue for this tournament.
Event info:
The Qatar Classic is part of the PSA World Tour Platinum series, which means it is one of the higher-tier tournaments in terms of ranking points and prize money.
Apart from the Qatar Classic, Doha has a rich history of hosting squash events. It has been the venue for the PSA World Championships multiple times, solidifying Qatar's position as a hub for professional squash.
-
View more
Sporting Contests