A Trilogy Bout Against Nate Diaz Seems The Most Likely At This Point
Published on January 24th, 2021 1:01 pm EST
Written By:
Dave Manuel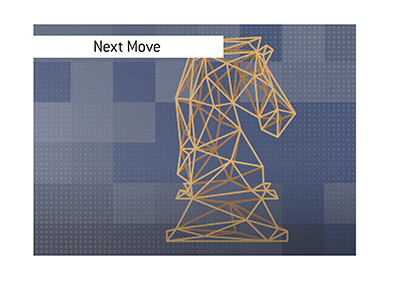 On Saturday night, UFC President Dana White's dream of a Khabib vs Conor rematch went up in flames after Conor was knocked out by Dustin Poirier.
This was the worst case scenario for White and the UFC, as there is practically zero chance of the big money rematch happening now. Khabib doesn't seem interested in fighting either Poirier or Chandler, which means that the Dagestani star is very likely to stick to his retirement plans.
This means that Khabib, one of the biggest stars in all of mixed martial arts, is likely done with the promotion, while McGregor will lose at least some of his drawing power after getting knocked out.
Having said that, McGregor has indicated that he has no plans of walking away, despite the fact that he has a net worth of over $100 million.
This brings up the question - what could be next for McGregor?
Let's look at the possibilities and assign them a rating out of 10, with 1 being the least likely and 10 being the most likely:
Dustin Poirier Rematch
- 2/10
There is no reason for this rematch to take place right now, despite the fact that they are tied 1-1.
The UFC seems intent on making Poirier vs Chandler for the title next, so McGregor will likely have to wait for a trilogy fight against Poirier.
Manny Pacquiao
- 1/10
If McGregor had emphatically defeated Dustin Poirier on Saturday night, this rumoured bout may have happened.
After being knocked out on Saturday night, the McGregor camp would be out of their minds to take a boxing bout against Pacquiao right now, regardless of the money that might be involved.
Nate Diaz Trilogy Fight
- 9/10
This fight makes the most sense to me right now.
It would involve two of the UFC's biggest stars - two stars that are well out of title contention.
The fight sells itself and would likely draw a very big number. If you are talking PPV buys, this is likely the biggest fight that the UFC can put together involving McGregor at the moment.
Max Holloway Rematch
- 4/10
An interesting possibility, especially after Holloway's destruction of Calvin Kattar last weekend.
Holloway is a weight class below McGregor, however, and I don't really see this fight happening at the moment, as I think that the UFC has other plans for Holloway.
-
Nate Diaz is always difficult to pin down for a fight, though I think that the UFC will get him to sign on the dotted line to fight McGregor next.