Pacquiao Opens as Betting Favourite To Beat Conor McGregor
Published on September 26th, 2020 7:44 pm EST
Written By:
Dave Manuel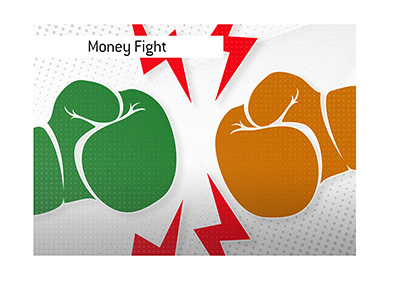 According to reports, Conor McGregor's next fight will be in a boxing ring, and the UFC is reportedly on board with the idea.
Conor McGregor and his team are working on putting together a boxing fight against Manny Pacquiao, likely to take place in either December of 2020 or January of 2021.
The location of the bout would likely be in the Middle East.
McGregor had "retired" from the UFC earlier this year, as he was reportedly not interested in fighting with no fans present.
McGregor seemingly rekindled his desire to fight, though Khabib Nurmagomedov is busy with Justin Gaethje.
Instead, McGregor and his team turned their attention back to boxing, and Manny Pacquiao has been decided on as their chosen opponent.
The fight would likely do a very big PPV number, and there is no doubt that the Middle Eastern country that secures the fight would be paying a handsome fee to host the bout.
-
In his first ever boxing match, Conor McGregor did better than expected, eventually succumbing to Floyd Mayweather in the 10th round.
Manny Pacquiao will be no easy feat, though a major offshore sportsbook believes that McGregor has a decent shot of winning. Here are the current betting odds:
Manny Pacquiao, -450
Conor McGregor, +325
According to these odds, a successful $100 wager on McGregor would yield a total profit of $325, while you would need to wager $425 on Pacquiao in order to win $100 in profit back.
-
Boxing purists will likely believe that McGregor has absolutely no shot of winning this fight, just as they did with McGregor/Mayweather.
McGregor's fans, however, are an unwavering bunch, and there is no doubt that they will be backing their man in the lead-up to the fight.
-
Pacquiao, who is 41 years of age, has a lifetime record of 62-7-2 as a professional boxer.
McGregor, on the other hand, has a lifetime record of 0-1, with his lone loss coming against Floyd Mayweather.