McGregor vs Nurmagomedov Seen as Coin Flip
Published on January 4th, 2017 2:46 pm EST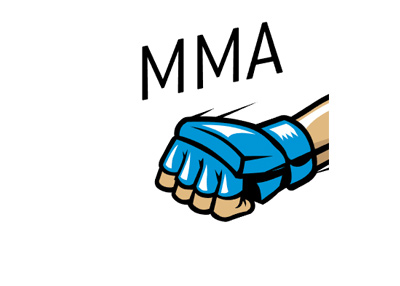 It's anybody's guess as to who Conor McGregor will fight next.
There is a chance that McGregor does a trilogy fight with Nate Diaz, though UFC President Dana White seems opposed to that idea. There is a chance that he squares off against Jose Aldo, but that is only going to happen if Aldo jumps up to Lightweight and wins the interim title. There is also the possibility that Conor moves up to Welterweight to take on Tyron Woodley for the Welterweight title.
In my opinion, the likeliest scenario for Conor McGregor's next fight is a Lightweight title defense against the winner of Khabib Nurmagomedov and Tony Ferguson (if the UFC can make this fight happen, of course). The odds of a McGregor fight against the winner of Nurmagomedov/Ferguson goes up dramatically if Nurmagomedov wins, in my opinion, as he is immensely popular in Russia. The UFC has made no bones about the fact that they want to break into the Russian market (with its population of 150 million people), and what better way then with a title fight between McGregor and Nurmagomedov? In fact, Dana White has even put out the possibility of this fight taking place in Russia.
-
According to oddsmakers, a Conor McGregor/Khabib Nurmagomedov fight would be a coin flip - here are the current odds:
Conor McGregor, 1.87
Khabib Nurmagomedov, 1.87
-
The fight between McGregor and Nurmagomedov would come down to one question - could McGregor stop Nurmagomedov before he gets taken to the ground?
Nurmagomedov has some serious holes in his striking game, as evidenced by the first few minutes of his fight against Michael Johnson. Johnson was teeing off on Nurmagomedov before Khabib took the fight to the ground.
Nurmagomedov would stand zero chance on the feet against McGregor. On the ground is an entirely different story, and McGregor would be in big, big trouble if he got taken down.
That being said, McGregor is a master of timing and precision, so an ill-advised takedown attempt by Nurmagomedov could result in his lights getting shut out.
Conor has had some success against wrestlers in the past (Mendes the biggest example), though Nurmagomedov is bigger and seemingly better than Mendes on the ground.
-
This would be a very interesting fight that could go either way, as evidenced by the current betting odds.
It seems as though the UFC would be missing out on a big opportunity if they didn't do this fight in a stadium in either Ireland or Russia. Before any of that can happen, however, Khabib Nurmagomedov will likely need to win an interim Lightweight title fight against either Tony Ferguson or Jose Aldo.