Winner of UFC 264 Tilt Will Likely Be Favourite Against Charles Oliveira
Published on June 8th, 2021 1:04 am EST
Written By:
Dave Manuel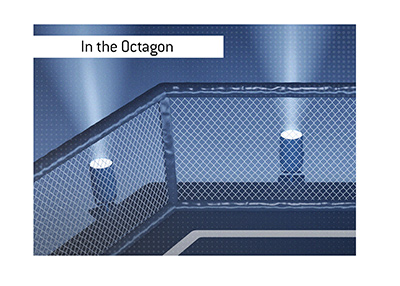 For the first time in seemingly years, the title situation at the top of the Lightweight division is fairly straightforward.
Charles Oliveira is the undisputed champion, having knocked out Michael Chandler earlier in the year.
The winner of the Conor McGregor vs Dustin Poirier trilogy bout will almost surely get the next shot at the title, provided something crazy doesn't happen.
-
Despite looking extremely impressive as of late, Charles Oliveira would be the underdog against both Conor McGregor and Dustin Poirier.
Here are the current betting odds for both Conor McGregor vs Charles Oliveira and Dustin Poirier vs Charles Oliveira:
Conor McGregor, -170
Charles Oliveira, +145
Dustin Poirier, -180
Charles Oliveira, +155
As you can see, Poirier would have a slightly smaller edge against Oliveira than McGregor, which makes sense given recent events.
Oliveira is a tremendous grappler, so although Poirier is the better wrestler compared to McGregor, he likely wouldn't be using his grappling much against the champion.
Both Poirier and McGregor would likely rely on their striking to try and beat Oliveira.
-
Regardless of what happens in July, both McGregor vs Oliveria and Poirier vs Oliveira would be tremendous fights.