Betting Public Continues To Be Heavily on McGregor's Side
Published on January 22nd, 2021 9:08 pm EST
Written By:
Dave Manuel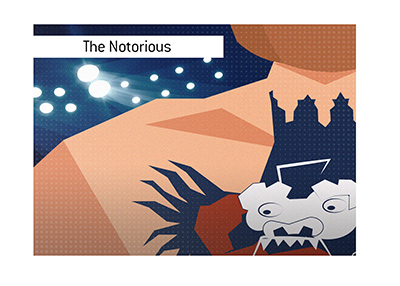 According to the William Hill sportsbook, Conor McGregor is attracting 86% of the total dollars bet heading into his main event match-up against Dustin Poirier on Saturday night.
This is despite the fact that McGregor is a sizeable -320 favourite to win, which means that you would need to bet $320 on McGregor in order to have a chance of winning $100 in profit back.
McGregor is always popular with bettors, and UFC 257 is no different.
There are a few factors which is helping McGregor to attract the bulk of the money heading into the UFC 257 main event. They are:
1) McGregor has a very loyal base of fans (mainly European) who will show their loyalty at the sports betting cage. If McGregor's fans will bet on him to beat Floyd Mayweather in a boxing match, they will bet on him to beat anybody.
2) McGregor looked fantastic in his last fight. The last time we saw McGregor, he was thrashing Donald Cerrone inside of a minute.
Poirier, on the other hand, has been in some absolute wars as of late.
It's tough not to pick McGregor based both on recent results and their first match-up.
3) Poirier looks to have had a difficult cut.
There is no denying that Poirier was not looking particularly good at the weigh-in on Friday, while McGregor was looking fresh and strong.
4) The first fight.
McGregor easily beat Poirier in their first fight - have things changed that much since their first bout, or will history repeat itself?
-
Poirier is tough, skilled and durable, though McGregor remains one of the hardest hitters in the UFC.
Can Poirier make it through the inevitable early onslaught from McGregor? The majority of fans don't think so.