2021 CONCACAF Gold Cup Betting
→ Click Here To Bet on the CONCACAF Gold Cup! ←
The 2021 CONCACAF Gold Cup is currently underway, with a number of 2022 World Cup spots on the line.
Get your bets in today!
-
Later this month, the 2017 edition of the CONCACAF Gold Cup will be getting underway with Group stage games pitting French Guiana v Canada and Honduras v Costa Rica.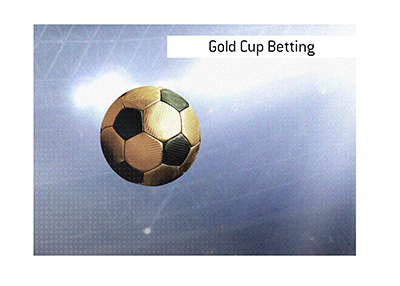 This year's Gold Cup will be taking place in the United States and will be played over a total of 14 different venues in 14 host cities. A total of 12 teams have qualified for the tournament.
Three North American teams - Canada, Mexico and the United States - were granted automatic qualification into the tournament. Honduras, Panama, El Salvador and Costa Rica qualified via the 2017 Copa Centroamericana, while Curacao, Jamaica, French Guiana and Martinique qualified via the 2017 Caribbean Cup. Finally, Nicaragua earned the final spot after winning a play-off.
Here are the three groups - the top two teams in each group automatically qualify for the knockout stage, while the third place finisher in each group leaves themselves a chance to qualify:
Group A
Honduras
Costa Rica
French Guiana
Canada
Group B
United States
Panama
Martinique
Nicaragua
Group C
Mexico
El Salvador
Curacao
Jamaica
-
Mexico is the slight favourite to win the 2017 Gold Cup, as they are currently listed at 2.25 to win. Host country United States is slightly off the pace at 2.70, while Costa Rica is far behind at 7.00.
Here are the full outright betting odds for this tournament:
Mexico, 2.25
USA, 2.70
Costa Rica, 7.00
Panama, 17.00
Honduras, 21.00
Jamaica, 26.00
Canada, 34.00
El Salvador, 41.00
Curacao, 41.00
Nicaragua, 126.00
French Guiana, 151.00
Martinique, 201.00