A Look At The College Football Programs That Have Produced The Most First Overall Picks
Published on August 29th, 2022 11:27 pm EST
Written By:
Dave Manuel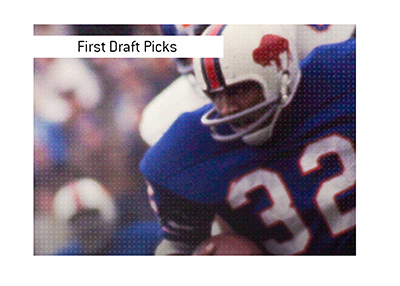 Since the NFL Draft began in 1936, four different college football programs have produced FIVE #1 overall picks in the NFL draft.
*Note: This is as of the 2022 NFL Draft*
Those four programs are:
Notre Dame
Oklahoma
USC
Georgia
Here are the five #1 overall picks that each program has produced:
Notre Dame
Walt Patulski (1972)
Paul Hornung (1957)
Leon Hart (1950)
Frank Dancewicz (1946)
Angelo Bertelli (1944)
Oklahoma
Kyler Murray (2019)
Baker Mayfield (2018)
Sam Bradford (2010)
Billy Sims (1980)
Lee Roy Selmon (1976)
USC
Carson Palmer (2003)
Keyshawn Johnson (1996)
Ricky Bell (1977)
O.J. Simpson (1969)
Ron Yary (1968)
Georgia
Travon Walker (2022)
Matthew Stafford (2009)
Harry Babcock (1953)
Charley Trippi (1945)
Frank Sinkwich (1943)
-
You might be wondering - where is Alabama on this list?
After all, they are arguably the greatest college football program of all time.
Alabama, surprisingly enough, has only produced ONE first overall pick, and that was Harry Gilmer all the way back in 1948.
-
Two teams - Auburn and Stanford - have produced FOUR first overall picks. Auburn has produced the likes of Cam Newton and Bo Jackson, while Stanford produced Andrew Luck and John Elway, among others.
-
Three teams - LSU, Ohio State and Texas - have produced three first overall picks in the NFL draft.
The last #1 overall pick that Texas produced was Kenneth Sims back in 1982 - could Arch Manning possibly change that?